Coach Colm and the Training of David Rudisha
© 2018 Runner's Tribe, all rights reserved.
"The secret is in the head, not the legs." – David Rudisha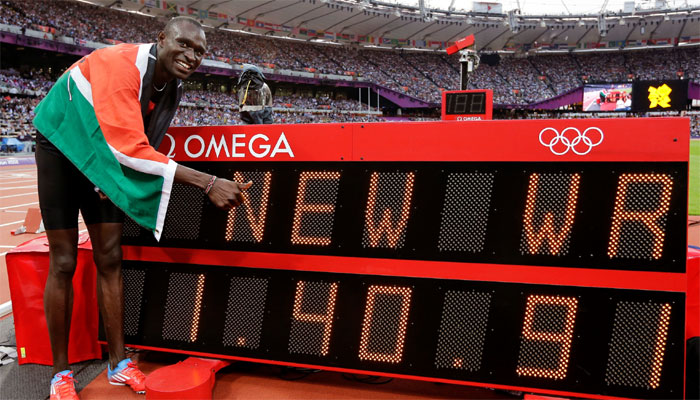 Two Olympic Golds, two World Championship Golds, 800m world record holder.  The G.O.A.T – of that there can be little doubt. Like many star 800m runners, Rudisha hails from the Brother Colm O'Connell stable. Home to thoroughbreds.
Runner's Tribe took an in-depth look at the coaching of Brother Colm and the training of the G.O.A.T himself, David Rudisha.
DOB: 17

th

December 1988, Kilgoris, Kenya.
Personal Bests
400m: 45.50

600m: 1:13.10

800m: 1:40.91

1000m: 2:19.43



Highlights
Olympic 800m Gold, London 2012.

Olympic 800m Gold, Rio 2016.

World Championship 800m Gold, Daegu 2011.

World Championship 800m Gold, Beijing 2015.

Multiple 800m world records.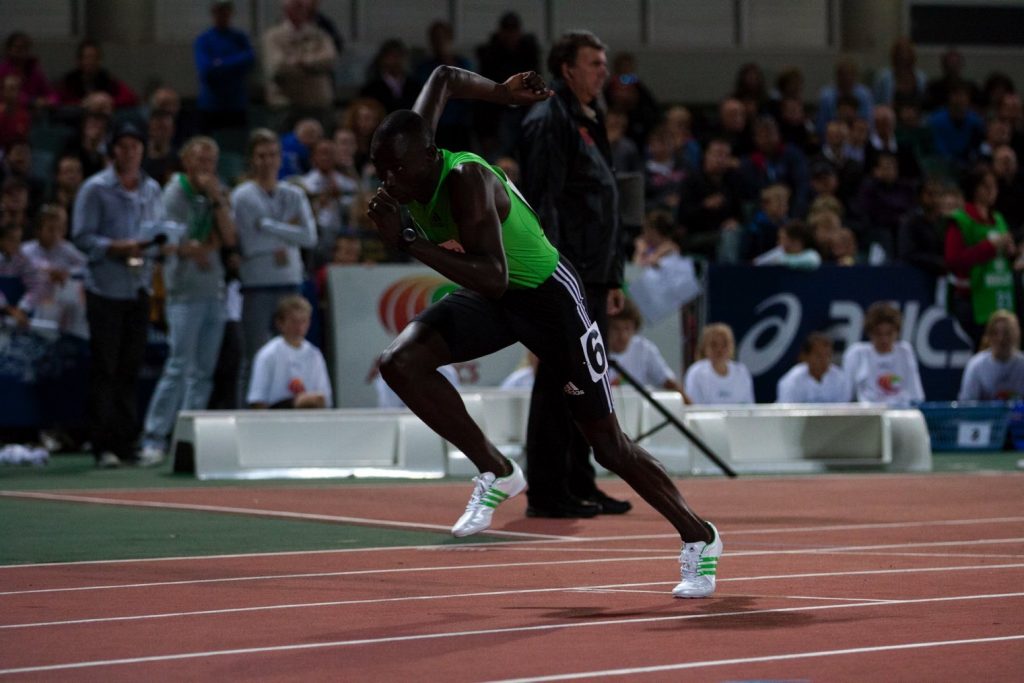 What's Colm O'Connell's Secret?
"There is no secret" –  Brother Colm O'Connell
The coaching success of Brother Colm has been previously analysed by both Reuters and  Athletics Weekly.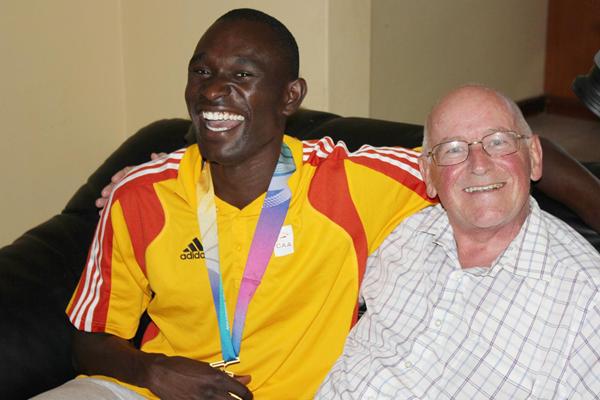 In summary, the articles provided the below insights into the great man's coaching:
1.A holistic approach is needed to be faster than 1:44
"Look at how many Kenyans (who run 800m) come down to 1.43 and 1.44 and get stuck",

argues Colm. His answer –

"That's when I started to think: let me look at exercise work, core strength, Pilates, the way you run, the way you carry yourself, the way you relate to the ground."
2. Pilates, gymnastics, plyometrics is vital
"It has resulted in how Rudisha runs: very much controlled, very much smooth."

So important is this to Colm, Colm brought in Ian Kiprona, an ex-gymnast, to help with Rudisha's training.
3. Colm is very careful when it comes to track sessions
Rudisha only ran five races in 2012 before the London Olympic Games and in the month before the Olympics, he barely trained on the track at all.

"I just said to him, let's do just nice, confidence building, quality – not volume – training for the next few weeks," – "So I brought that concept in to his training and we would only go on the track and just do very short, crisp, high quality interval training. "When he came off the track, I wanted him to feel good." – "Rudisha would say 'You want me to do more and push even harder?' and I would say 'No, I want you to keep it, lock it in, don't let it out just like that. Keep it under wraps'."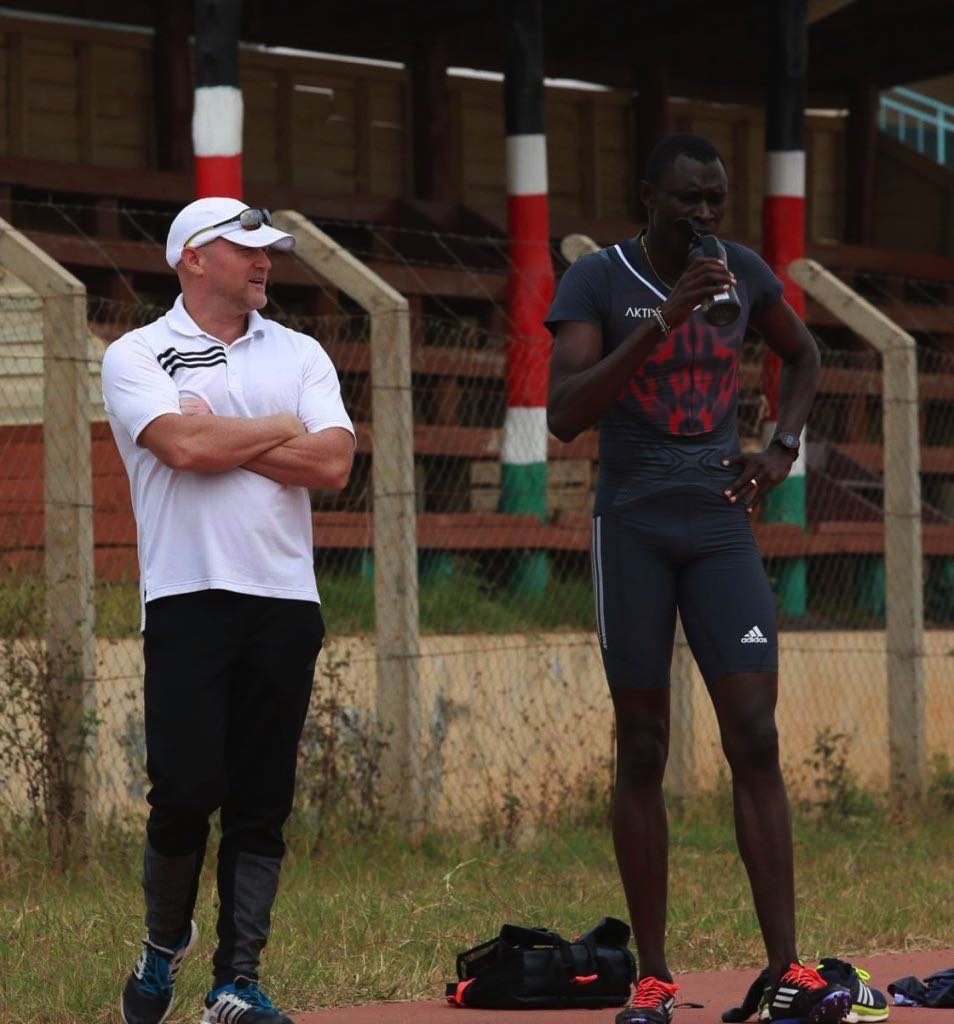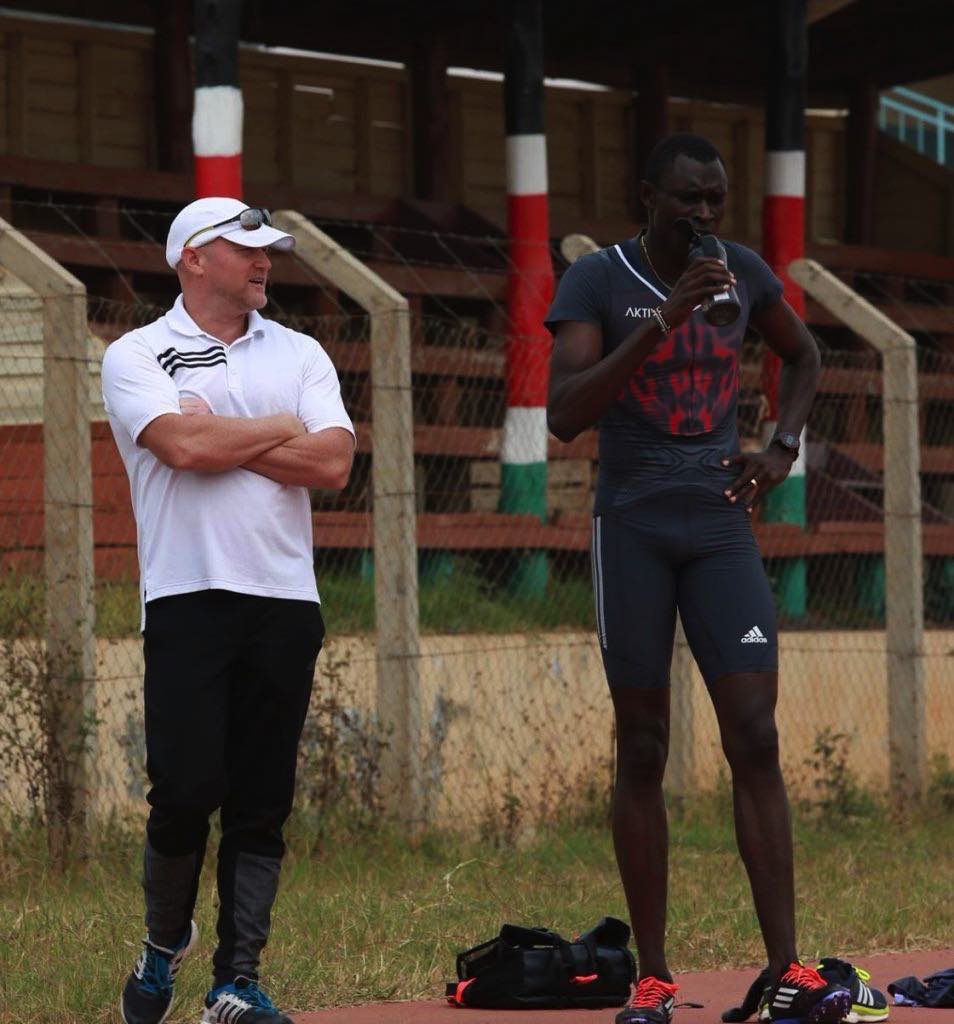 4. You don't need to have been a great athlete to be a great coach
Brother Colm was not an athlete and never ran a race yet has produced 25 world champions. Enough said.
5. Coach the whole person and not just the athlete
There is more to an athlete than running. All athletes are encouraged to commit to hard work on and off the track.
6. Retain a focus on process as well as output
Don't be obsessed with split times. The whole package is what makes an athlete great. Form, technique, the 1 percenters.
7. Be athlete-centred, not coach driven
I.e., One size fits all is not the best way to coach. Training needs to be adapted to suit certain athlete's idiosyncrasies and personalities.
8. Great coaches are great improvisers and know when to 'back off'
Great coaches aren't scared to change the training plan for that day, week or month, if circumstances dictate.

"In the morning before a track workout I see him in the house and ask him: 'How do you feel today?' If he tells me he doesn't feel really well or if he indicates to me, even indirectly, he is not ready, we would skip the session and go on the roads instead – a fartlek or light training."

Brother Colm O'Connell
9. Deal with adversity
In 2009 when Rudisha's form was a little cold, even the great Colm doubted himself.  

"It's easy to be a coach when things are going well."
"It's easy to be a coach when things are going well."-  Brother Colm O'Connell
Rudisha's Early Training
"I developed a sense of observation and a keen sense of the awareness of the athlete's personality. I didn't have a structure in my mind, to squeeze an athlete in this or that way of training." –  Brother Colm O'Connell
In 2005, Rudisha joined O'Connell at St Patrick's School in Iten, Kenya.   Age 16.
At this stage Rudisha is reported to have trained twice a day, six days a week.  On the seventh day an easy recovery run of approximately 5 miles was prescribed, or a total rest day.
Important facts about this youth training include:
All O'Connell's athletes stretch a lot.

Biomechanics is taken seriously. Dynamic drills and strides were undertaken multiple times per week.

Circuit sessions were carried out at least once per week.

Hills repetitions of approximately 120-200m were carried out once a week.

60-75 minutes of fartlek was completed once weekly.

Rudisha's weekly long run was generally no longer than 60 minutes.
"My coach is very specific. He knows how to coach the youth and coaches mostly youths. He knows how to coach them gradually, the type of training graduating to the senior level. The training as a senior is almost similar. That is depending on the duration and time and how they are improving. You can just improve with quality and quantity as time goes on." – David Rudisha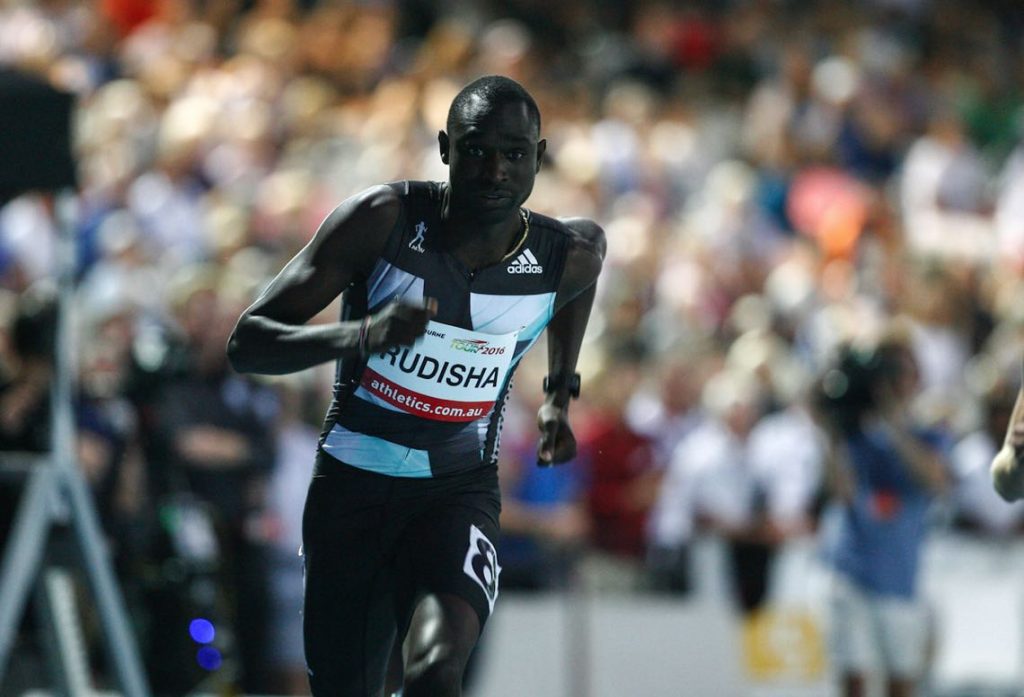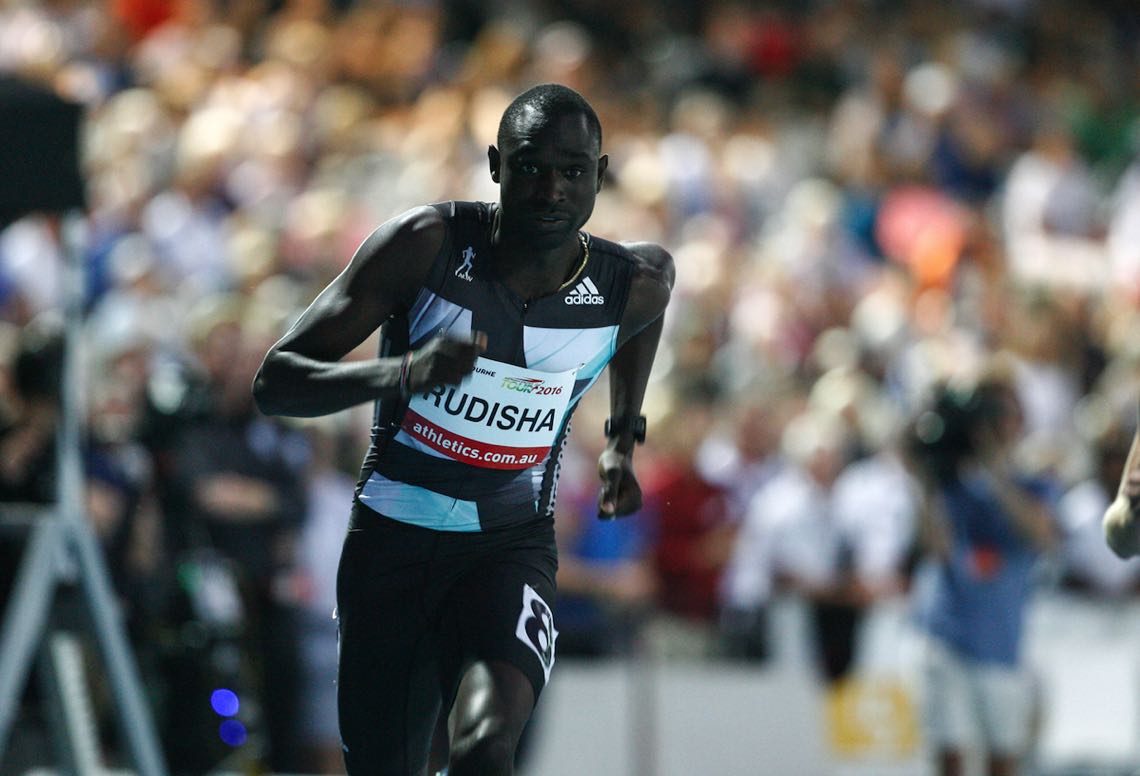 Other Factors that came together to produce the G.O.A.T
"He (Brother Colm) has been a very good coach since I met him and he has been coaching me very nicely. Since then we have been working together very well." – David Rudisha
Genetics:  Rudisha's father (Daniel) was a 44 second 400m runner. Daniel Rudisha ran for Kenya in the 4×400 in the Mexico Olympic in 1968.  Kenya came second in 2:59.6, behind the USA. Daniel ran the anchor leg in 44.7).

The majority of Rudisha's track sessions are on dirt or grass tracks. He rarely trains on tartan.

Rudisha believes in concentrating on one event.

"It is always important to focus on your event. That is what I am doing at 800 and focusing on that only. I don't want to run 1500. I do 400's for specific training.  I am focusing on the 800."
Sources