Fifty years after Ralph Doubell produced arguably the finest run in Australian Olympic history, author Michael Sharp tells the compelling story of the last of the three Australian male track athletes – after Edwin Flack and Herb Elliott – to win Olympic gold.
On the biggest day of his sporting life, he ran the perfect race. 'Beautifully executed right through,' is how the BBC's David Coleman called Doubell's 800 metres live. The Mexico City Olympics in 1968 were highly controversial, but Doubell pushed that turmoil from his mind. His winning time would have won the 800m gold at Sydney 2000, Athens 2004 and Beijing 2008.
As Doubell reveals his secrets, the book becomes essential reading for any aspiring athlete. He possessed a powerful inner-drive – as a runner, a student at the University of Melbourne and Harvard, and later as an investment banker in New York. He was coached by the legendary Franz Stampfl, mentor to Sir Roger Bannister. He was tactically astute and impervious to injury. He grew up in a famous era for Australian athletics, following John Landy, Herb Elliott and Ron Clarke. His blunt opinions on the decline of Australian middle-distance running will cause controversy.
Perhaps we took Ralph Doubell and his phenomenal victory for granted. He became more famous in America, where the press erroneously tagged him as something of a playboy. Today, aged 73 and still the Australian 800m record holder, he lives quietly with his wife in Melbourne.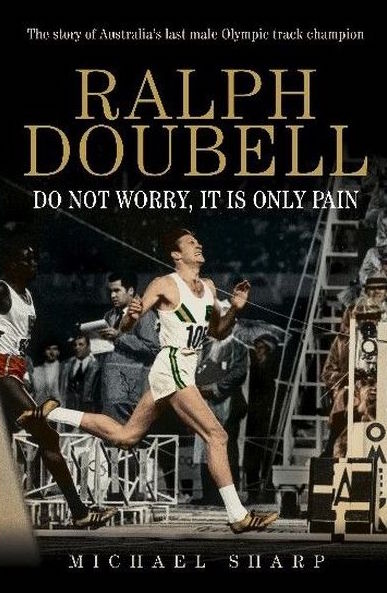 About the Author
Michael Sharp practised as a lawyer before becoming a journalist with The Sydney Morning Herald. He then began a career in corporate communication and has advised a number of leading Australian companies and organisations. Michael was a mediocre middle-distance runner at school and has been in awe of Ralph Doubell ever since. He decided the 50th anniversary of Doubell's gold medal-winning run at the 1968 Olympics was the ideal time to recall Doubell's undervalued achievements and tell the story of his life.
Michael is an avid sports fan who has run many fun runs and half-marathons, and a dozen marathons. This is his first book.