I have always loved running, whether that be racing on the track, running the road for a marathon, chasing a football growing up, or running after my twin brother. Running has given me so much and I am not sure where I would be today without it. It is a way of life for me.  If I don't get up and run before I start my day, I don't feel right. I guess it is also my way of meditation. This year, Tokyo 2020+1 Paralympic Games will be my fourth games and hopefully my best. I have worked my way up in distances, and nowadays I am mostly on the roads, just like I will be in Tokyo for the marathon. I have just recently improved my 5000m WR by six seconds running 14:00.25.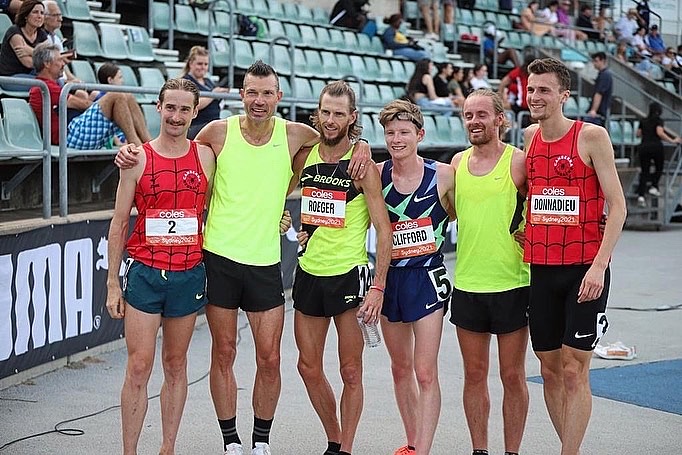 My next marathon will be in Sydney on the 25th April 2021.
I have been working with coach Philo Saunders based out of Canberra for nearly ten years. 
We have a great squad and I trust his program 100 percent. Philo is a sports scientist and also an exceptional runner himself which I think makes him a great coach.
Usually throughout the year we will plan in our races and major competitions early, but we always have flexibility to change or adjust along the way. Philo is a big believer in altitude training so we will try to get 2 to 3 camps a year at altitude, whether that be Perisher in the Snowy Mountains, Australia, Flagstaff in the US, or the altitude house at the Australian Institute of Sport in Canberra.
Training for a marathon requires a lot of time on the legs and a lot of weeks of consistent training. The most important session for a marathoner in my view is the long run. In a marathon training program my training across the week could look like this;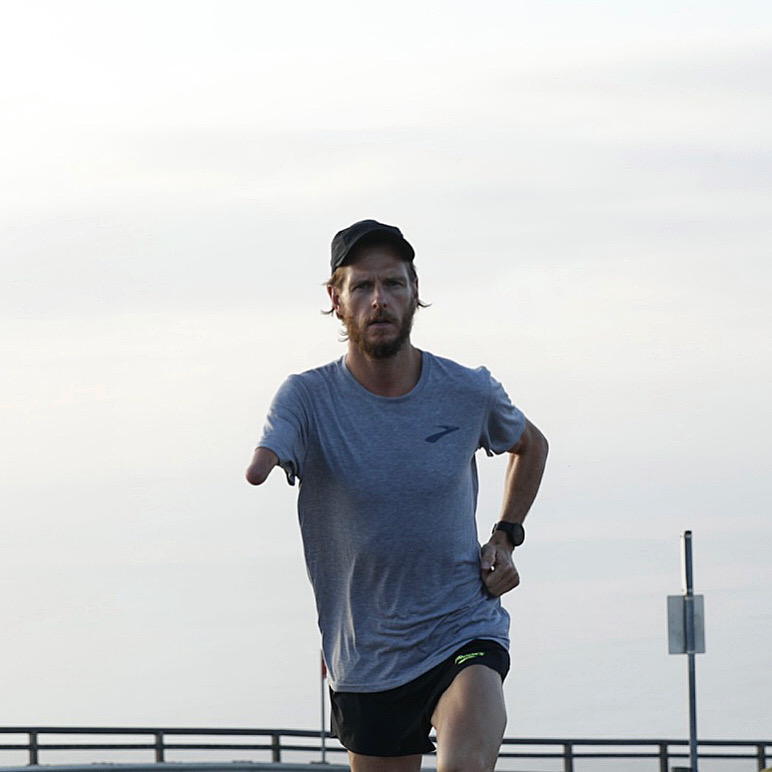 Mon: AM 60 mins run, strength training at noon, PM easy 8km

Tues: AM 8x1km reps, PM 8km easy 

Wed: AM long run (22 to 28km), PM Strength training

Thurs: AM 6x3km/alternating pace

Fri:  AM easy 60 to 70 mins run

Sat: AM Hard long run with efforts (30 to 40km)

Sun: AM easy 13 to 16km
I will run between 160 to 180km a week, with two strength workouts. I am very lucky to have great support from Athletics Australia and the Australian Institute of Sport, where at their facilities, I can maximize my recovery with soft tissue and physiotherapy two to three times a week. I also use hydrotherapy and a float tank for recovery and mindfulness.
As I run so many kilometres and burn a lot of energy, nutrition is highly important. For me, the challenge is trying to get enough calories in. My diet is well-balanced and includes lots of whole grains, fruits, vegetables, lean protein and healthy fats. Carbohydrates, protein and fats all provide calories that can be burned for energy. Having a nutrition plan in place for before, during, and after a race, is very important. Throughout my marathons I have used Maurten products which I find work really well for me.
Here are a few tips on nutrition for running a marathon;
Test a range of food options in your training to see what works best for you.

Increase your carbohydrate intake moderately 3 days before your race to top up your glycogen stores.

Eat a breakfast you have tried out before a long run during your training program, 3 to 4 hours before your start. Limit fibre, fat or protein. Use a gel or carbohydrate drink 45 minutes before the start.

Focus on carbohydrate intake during your race.

Carry gels/shots with you and know beforehand what the drinks stations supply. If you know that what the drink stations supply don't work for you, you have to carry products with you that work for you.

Caffeine and/or flat coke from 30km has worked well for me to finish the last few miles.
Before you start your next marathon make sure you have a clear training plan, a well-balanced diet, and work on your mental strength. I believe around 80% of it is a mental battle with yourself and 20% of it is a physical battle. You can do all the training in the world but if you are not mentally prepared for the marathon and for the pain that is to come, you will most likely fail. You might reach a point in your marathon training when you physically don't want go farther, and you mentally feel like you absolutely cannot. You need to be able to push the limits and keep fighting the demons. 
Run Happy, Michael 
​​​​​