By Felicity Sheedy Ryan
It is hard to believe it is already a year ago that the world turned itself upside down, and life, and training, for the dedicated exercisers, as we knew it changed around the globe.
One key to success and some form of consistency here, was adaptability. Luckily for me being a triathlete, I am already used to the art of cross training and the benefits that can be gained in one area to maintain fitness in another. The cross over can be great for everyone. That said I chose to make running the priority during this period of uncertainty, given its great bang for buck on fitness, consistency, proximity and the pleasure and positive mental boost it gives me over other training sessions. Plus, it was running season, and with a couple of local road races around, it gave me something different to work towards, and to mix things up with the runners in a local triathlete vs runners showdown 🙂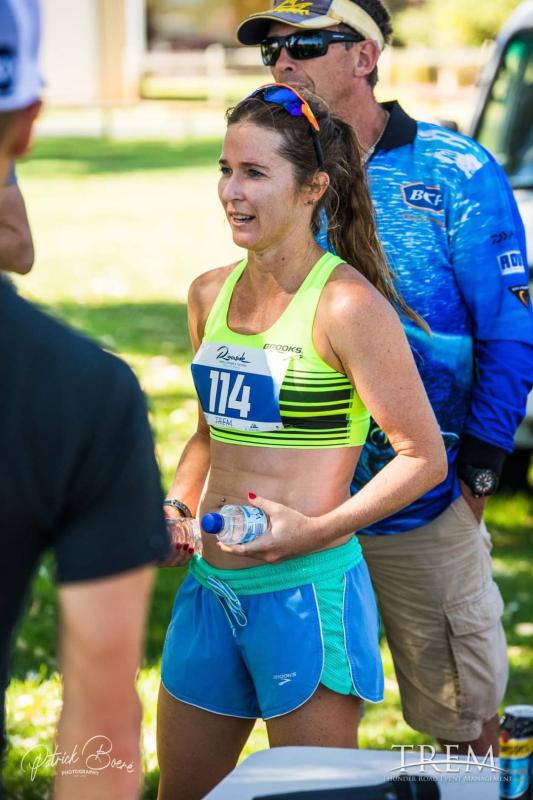 Generally, in a normal world, my training regime would involve give or take around 24 – 28 hours/week, consisting of something like:
6 runs, 5-6 swims, 4-5 bike sessions and 1 or2 gym sessions (adaptability throughout)
Although still training for 3 disciplines, my focus through this time was on consistent running, and working any other cross training/swim and bike sessions around it. I also chose to use this period as more of a 'maintenance of fitness'. Rather than push myself to the limit, with the limited racing opportunities. I still made improvements and gains, but overall hours were reduced. Largely for the mental side of things.
My Goals and Mantras
Less is more – consistency is the goal. Over the year it will accumulate. It's about the bigger picture adding up, and repeating stimulus. Not one individual session.
Build slowly – with limited race opportunities, so too was the pressure of rushing into shape. Utilise the time to build up steady and strong and the end game will pay off.
Consistency -through adaptability and listening to your body
Something is better than nothing – if things don't go to plan. Can't do a hard run? Do an easy run, do 30 minutes, maintain volume and/or frequency, it will aid that consistency, the main goal.
View this post on Instagram
Stay happy – make a plan that gives you enjoyment and will keep your mind healthiest to stay fit.
Accountability – make a process goal or target
Don't be a Hero – If you are training well, consistent, and working hard? you don't need to always do more or go harder. Be consistent. Overextending yourself in training, can be the antagonist to consistency. Save it for race day.
Here is an example week of training I did throughout the year. With running being the focus, I will hone in on that.
Monday  – Swim 5.5km threshold
–         Run 60mins Easy
Tuesday  – Swim 6.2km aerobic
–         Run – Intervals – 90mins as
–         4 x through – descending pace
–         3min hard/1min easy
–         2min hard/1min easy
–         1min hard/1min easy
–         Cycle – 60mins easy spin after run
Wednesday – Swim 5.2 km hard
–         Cycle 65 mins
–         Gym 90mins
Thursday – Run – Long 1hr 50
Friday      – Swim – 6.2 km speed
–         Run – 55mins easy with 10 x 50m strides
Saturday – Swim 4.3km easy
–         Run – Tempo Run – 80mins  with
–         – 2 x 20mins tempo/5 min easy
–         Cycle – 60 mins easy spin post run
Sunday   – Cycle 2 hrs easy
–         Run – 45 mins easy

 
Weekly Run Total = about 90km
Breaking this down a bit:
85-90kms/week with –
3 x 'quality runs'
1 x long run – easy endurance kms. 90mins +
2 x intervals sessions :
This is your quality. It can be anything from tempo runs, track work outs, Fartleck, Hill reps, Threshold session, Speed session, Build run,
Strides – Depending on the interval session maybe one easy run with a few strides in there as well.
Recovery/Easy jogs – All other runs are just easy jogging.
Day off – I try and make sure to have one day a week with no running. Let the legs recover and give some healing time as injury prevention and an insurance policy for body and mind.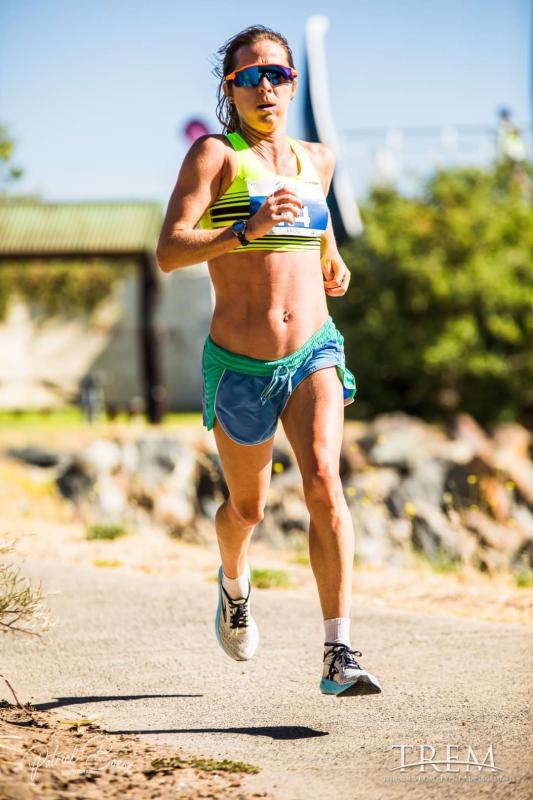 Remember, consistency is your best friend, just showing up and getting out the door is already a good start. Being patient with the process and just let time and repetition do its thing. Every session you do goes in your piggy bank of endurance and builds up. Whilst we are all still in sometimes of uncertainty, the magic of cross training can always aid your running as well, even if we have to adapt outside our normal routines. And if the time comes again to race for that last roll of highly coveted toilet paper, you know you will still have the legs and to get there first!
View this post on Instagram