Originally published in January 2011 by RT, this is Martin Dent's 16-day training journal. Later that year Dent would go on to clock his marathon PB of 2:12:23 at the Fukuoka International Marathon.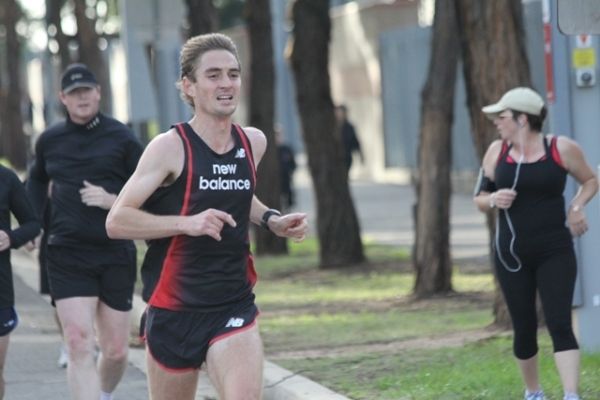 RT Journals: Martin Dent- Training Log
Holiday training can be some of the hardest to get through. No routine and few training partners at this time of the year can make training the last thing I feel like doing. To counter this I head to Falls Creek each year for most of my Christmas holiday break. Here is my training diary for the 16 days of my Christmas break. I am working towards a marathon in March.
25 December 2010 – 16.5km
AM: Training on Christmas Day is always a challenge and it is usually a solo training day, but this year we stayed in Canberra and that meant I had a couple of training partners. Scott McTaggart and Michael Chapman joined me for a Mona fartlek session around Lake Gininderra. Doing the old Shaun Creighton course, I managed to make it around the standard course with 5 seconds to spare. 6.5km – not my best on this course but not far off.
PM: No run – it's Christmas Day!
26 December 2010 – 30km
AM: 30km from my house with Anthony Haber and Michael Chapman. We did a nice loop that went through Stromlo Forest and around Lake Burley Griffin. I was glad to be done in time to watch the cricket.
PM: No run.
Weekly total: 156km
27 December 2010 – 26.5km
AM: A 10 mile run from Anthony Haber's house
PM: Went out with the family for the afternoon run. I pushed Hayden (10months) in the jogging pram and Kathie pulled Connor (10 months) and Elye (2.5 years) in the trailer behind the bike. Easy 10.5km loop around Lake Gininderra.
28 December 2010 – 24.5km
AM: Speed session at the AIS track with a few from my group that were still in Canberra – 8x600m on a 3min cycle. We started at 1:38 for the first rep and the rest were 1:35 or 1:36. I was pleased to hang on to Brett Robinson who is flying in training at the moment.
PM: After spending most of the day getting organised for the drive to Falls Creek the next day, it nice to get out for an easy 8km run.
29 December 2010 – 28km
AM: Early run before the drive to Falls Creek – 20km easy.
PM: A big day in the car, but arrived at Falls Creek village with an hour to spare before the afternoon run. I caught up with a few people on the standard 8km Baby Aqueduct run.
30 December 2010 – 23.5km
AM: 8×400 with 200m float recovery. This is the regular Falls Creek Thursday session. It was definitely the place to be with 125 people participating. It was crazy at times with that many people crammed onto a 600m out and back section of trail, but I think everyone survived. I pushed hard working with Ben St Lawrence and Michael Shelley and ended up with a PB for Falls Creek quarters of 14:58.
PM: Easy 8km.
31 December 2010 – 25.5km
AM: The traditional tower run. It's about 12km to the tower and back, but I added on some more distance on the way back to end up with 17km. I caught up with Mark Tucker and discussed our 2011 marathon plans.
PM: Another regular 8km.
Yearly total: 7,015km.
1 January 2011 – 29km
AM: Having a young family in tow meant a low key New Years Eve, but we had an enjoyable evening with the Westcott family and did manage to make it to midnight. At the start of the morning run it was obvious some had had much bigger nights. Fitz's Hut is the traditional session on Saturdays. It involves a 7km warm up before starting immediately into a hard 2km uphill run to the hut, a 2.5km hard run across very rough ground before hammering downhill back to the start for 4.5km. Total time for the loop was 62min with the hard section taking about 31min.
PM: 8km – time seems to pass so much quicker on this run than on my second runs at home.
2 January 2011 – 44km
AM: I got around the traditional Sunday loop across Pretty Valley and back along the aqueducts to finish with a 36km long run. I spent a good portion chatting to young gun James Nipperess and also Michael Shelley and Mark Tucker. The last 10km was hard going.
PM: With most people taking Sunday afternoon off it was a small turn out for the second run today
Weekly total: 201km