On my recent trip to Europe, I was lucky enough to visit a few countries as well as have my first international experience with racing. There are truly no words to express how beautiful Europe is and WOah let's not forget the amazing scenery that has you spending hours and hours discovering random places & getting lost on possibly the best long runs. Going over to Europe to race was different, a typical racing season for me usually starts around November and ends in April after the Australian national championships. This year has defiantly had its ups and downs, 2015 where I posted my fasted time ever and a personal best that still has me third on the overall Australian rankings to also posting my slowest time ever in something like 2 years. We can call it the "inconsistent year". Although the solution can easily be found in my inconsistence in attending my workouts and training this year, I've also been blessed to have so much support and a coach who put so much work in producing the perfect training program.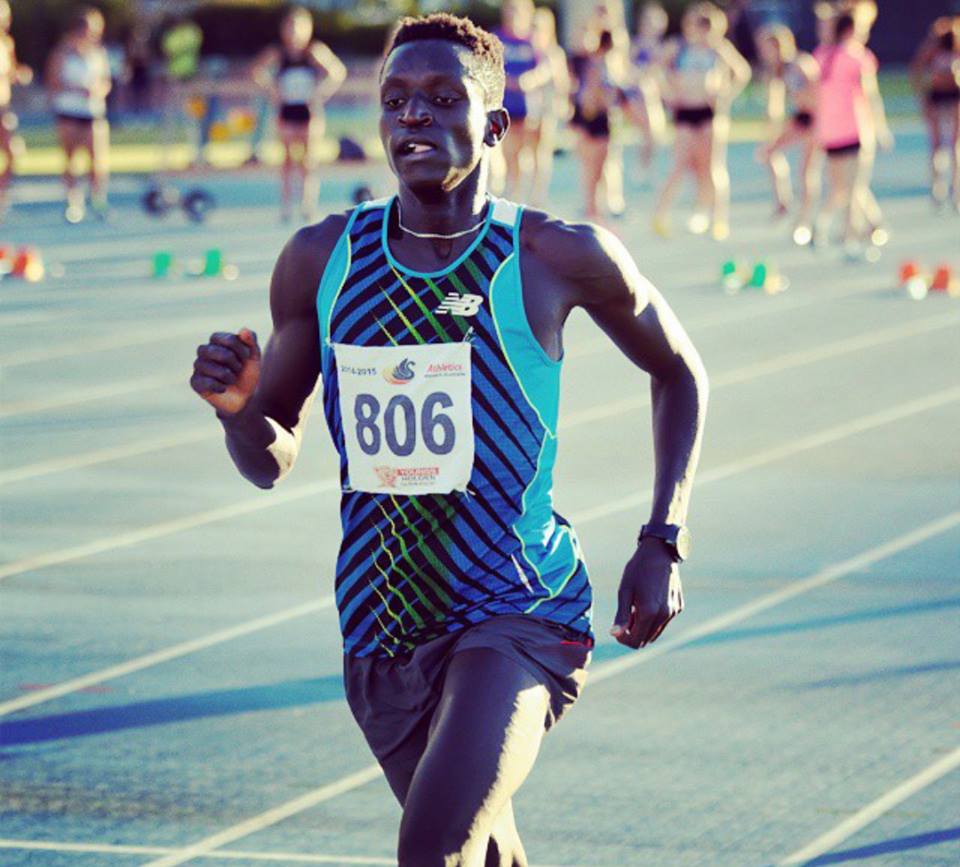 Racing in Europe was like a whole different ball game really… You needed to be physically strong and hold your position on the field. My first race in Belgium was quiet tough, in the sense that I've never raced against so many people in one race. In Australia I don't think I've ever competed in an 800m race with more than 9 people and every track had 8 lanes. With that much room around the track having a clear run wasn't a challenge. In a meet in Belgium we had 12 runners with only 6 lanes. Running became physical­­­­­­­­ly tough all of a sudden, having a clear run became impossible and overtaking people meant you'd have to run longer by going all the way around. I ended up placing 7th in the race with not the slightest feeling of disappointment but the fuel and eager to race again.
Racing once again in Belgium I was able to find the courage and quickly learn from my first race. I was also well settled and successfully abstained from the most delicious Belgian Waffles consisting of chocolate, pearl sugar, strawberries & yeast. Yeah all that good stuff I'm sure many find hard to stay away from. Getting out quick and early in the first 200m of the race and positioning myself in the top three in the first lap was the key, which meant I would only have to overtake one person once the pacer had pulled out. A race plan had never worked so perfectly and I was happy to take the win, meet record and most importantly learn the significance of a race plan.
Meeting new people was certainly the highlight of the trip, racing was the beginning of a new chapter that will only continue next season and the journey that started 5 years ago should only get more interesting. In an attempt to have a powerful season next year I'm glad I've made so much mistakes this season and the main goal for next year is to stay consistent.
Needless to say the overall trip was so perfect. I was able to reflect and come under the realization why I travel half way across the world to race for a few minutes. It sounds quiet silly but I don't just run because I can there's always the desire to be extraordinary, an opportunity to overcome obstacles and run through the pain to only discover how far or fast can you actually go. Travelling as an athlete is an opportunity only a few people get to experience and my only advice is to enjoy it and somewhere along the line attempt to stay focused.