Time for another blog, they (Ross) said…give the people what they want, they (Ross) said. So here we go, with another bunch of stories from the past few months of the journey through an elite runner's life. I'm assuming that most of those who read these RunnersTribe blogs are runners of some description, so it surely would be fair to assume that you empathise with many of the situations I detail. Running is one of those few sports that are a great leveller, I believe. From the elite athlete, to the humble weekend warrior, to the once-a-week jogger just trying to maintain a semblance of fitness, we all look the same at the end of a hard run! Flushed cheeks, sweat-sodden clothes, semi-dried spittle around our lips and a glazed look in our eyes. I saw all these things on Sammy Wanjiru as he won the London Marathon in 2010, and I saw them all on the mum pushing a pram who finished 30 minutes behind me in a recent local race.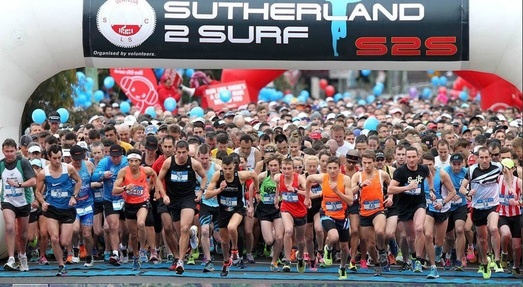 Anyway, after a slow start to the year, I finally made the top of a podium in a recognised race, winning the recent Sutherland to Surf. With a series of colds ravaging my chances of running well at the Launceston 10 and the Harbour 10 early on this winter season, the coach and I made the last-minute decision to have a crack at the Sutho to Surf and see where I was at. The time was not spectacular by any means, but the most important aspect of the race I reckon was my ability to fight back for the lead after Dave "Maino" Mainwaring pretty much broke me at 5km, just before entering Caringbah. Somehow I managed to keep him in sight, and then, as we approached Cronulla, I felt recovered enough that I might try and increase the cadence a bit and see where that got me. I think Maino's lack of long runs also let him down a bit at this point and suddenly the 50m gap he had on me had reduced to only a couple. I made sure I went past strongly, and got the break. To Maino's credit, he came back at me hard with about 1.5km to go and got within striking distance. Fortunately, my Spidey Senses told me to have a cheeky Butcher's behind and I saw him there! I ran scared for the next km up the hill and managed to hold him off for the win. I was also stoked to receive a trophy named in honour of one of my running heroes and sponsor (GU Gels), Andy Lloyd. Unfortunately he wasn't on hand to present me with the trophy. That would have been kinda cool.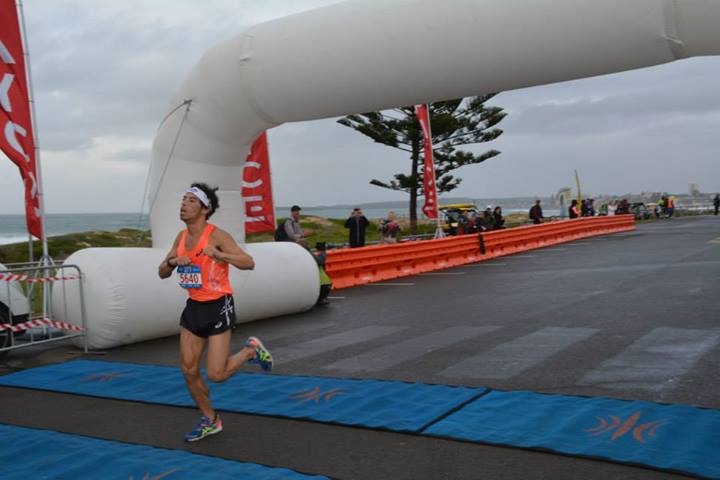 It was great to hear from so many people afterwards, although I suspected some of them may have been mistaken and thought I had won the City to Surf. Oh well, kudos is kudos.
Speaking of random last-minute decisions to do races, the bit of cash I won at Sutho then enabled me to finance a trip to Townsville for the marathon up there at the start of August. The coach didn't put up the resistance I thought he might, but that was probably because I sold the idea to him as merely going up there for a glorified long run – with the potential to earn me some easy cash for the next overseas competition. The race has been won the past few years in slowish times, so I thought it would be a good opportunity to get a solid long run in, as well as winning the race without too much effort. I was convinced of the sagacity of this idea by my new training buddy James "Tunnaz" Tunbridge; a young bloke based in the Gong with a bit of talent (fourth in the Sutho to Surf). So we both made the two-hour flight up the coast for a race in the tropics.
Anyway the long story short is that karma got me good with my plan to run easy and win easy money, as a certain Benji Ashkettle showed up, as well as David Criniti, a name well-known around marathon circles in Australia. In fact, Criniti had run the M7 marathon the week before, the crazy kid. It was funny though, as soon as I saw Benji, all nerves immediately drained away, as I then knew he would be racing the thing, and there was now no pressure to win. A couple of nights before, Graham had told me to try and run around 2:30, 5 minutes quicker than the time I had initially suggested. I thought that sounded doable, a bit quicker than first anticipated, but still enough to treat it as a long run, not a race.
So with a much more relaxed attitude, I laced up my ASICS Gel-Tarthers and waited for the gun to go off (or hooter, I can't recall now). Benji shot off into the darkness (it was a 5:30AM start, brrrf), never to be seen again, er, except when he was on his way back to the turnaround. Damn he ran well, a 2:22, on his own and into the decent headwind that sprung up overnight.
Ultimately, I learnt even more respect for the marathon distance that morning. I knew I wasn't in scintillating form (yet), but was confident (cocky?) enough to think I could go up there and run a lazy 42.195km and still win. Actually, the first 30k was easy. The last 12km was tough. I didn't totally crack and have to battle home in 5min/km fortunately, but it was still a fair way to go when the legs say "alright, I'm done for the day"!
I had a GU Roctane at 37km, but by then I think the damage was done. I treated the race as a long run even up to the point where I didn't even organise regular drink stops, with my only refreshment being a GU and water mix I used in Hamburg. I had that at 25km – and almost didn't get it, as the race organisers stuffed up where it was to be. It was only by chance that I saw the bottle at an unexpected drink station on one of the laps heading back into town. I had to cross to the other side of the course to get the drink, and then dropped the thing because my hands were a bit slippery. This incident pretty much broke the rhythm I had settled into after passing Criniti at 22km, and the battle began soon after. Not the battle with Criniti though – there was no battle there! To his credit, he had stuck tenaciously within striking distance after I passed him, and when I dropped my bottle (bundle), he cruised past and showed me a clean pair (of ASICS Hyperspeeds might I add) as he disappeared up the road.
In the end, finishing third in a marathon that had Ashkettle and Criniti in it wasn't a bad result. Freakishly enough, even with the slower final stage of the race, I finished with a time of 2:30:29. Coach's orders: fulfilled! I didn't collect the cash I was planning on (luckily I hadn't spent it before the race), but I did collect all-too-valuable marathon running experience…
Post-Townsville, I had a couple of easy weeks. Still managed to do a long run the weekend after, and felt fine, although I did take it a bit easier than normal. A bit of an Achilles complaint flared up last week, but a solid 42km long run on Monday night in the cyclone that hit the South Coast this week has got me back on track. Less than a week to go until I head over to the States for some high mountain training, and less than two months until I line up against my old foe (I wish!) Bekele in the Chicago Marathon! Consistent and steady long runs are now the key to success, i.e. a strong final 12km…
Thanks for reading!