Welcome to our very first update where we take a look at the teams currently taking shape for both the Olympic Games in Rio De Janeiro, Brazil and also the World U/20 Championships in Bydgoszcz, Poland. The long road to making these teams for many started many years ago, but for some athletes the dream is fast becoming a reality.
The competition for spots is certainly heating up, especially when we can only send a maximum of two athletes per event to the World U/20 Championships and a maximum of three athletes per event for the Rio Olympics. This makes the Australian Championships extremely important (especially for our junior athletes), with spots on the Australian team at a premium. It's now only a matter of weeks before our juniors get to shine, with the Australian Junior Championships set to take place from March 8 to March 13 (which will also incorporate the Perth Track Classic).
Depth on Show in Sprinting Ranks for our Junior Stars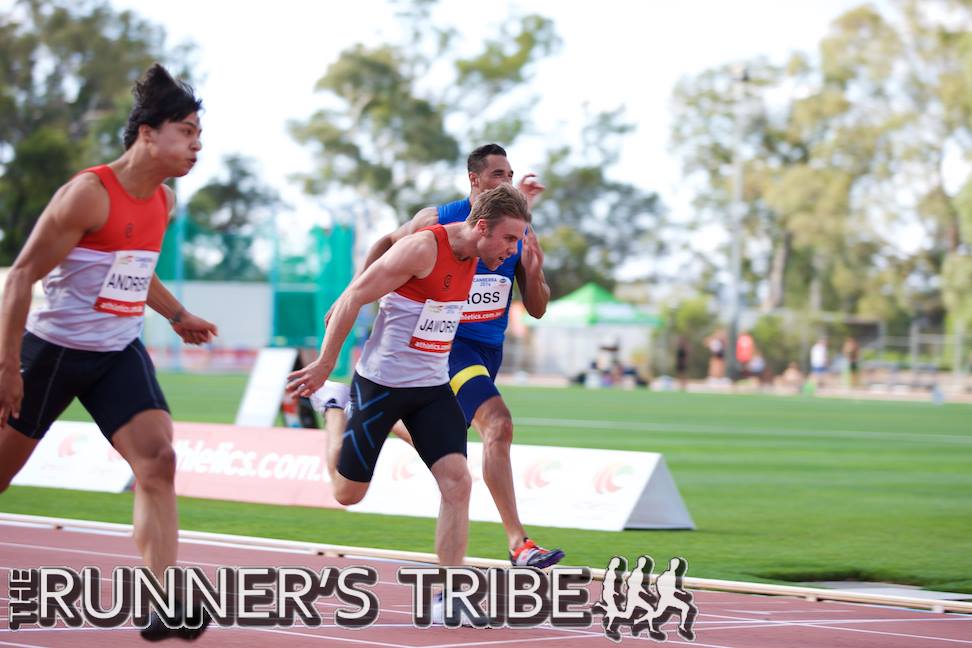 At the Canberra Track Classic we were again witness to some fantastic sprinting efforts from our U/20 athletes. Shining on the track were Nicholas Andrews (100m) and Jess Thornton (200m), with both athletes showing that they will both be a factor in Poland.
Andrews entered the Canberra meeting with a best of 10.49, although that was set with a headwind of -1.9. Roughly adjusted for the wind this would equate to around 10.36s with no wind. Well that was pretty close to what Andrews ended up running in Canberra, with a win in race 'B' in a new personal best time of 10.39s (with a +0.3 tail wind).
In the pre-meeting at the Canberra Track Classic another teen superstar, Jack Hale, ran a 10.38s albeit wind assisted (+3.1) and went onto record a 10.42s (+0.8) in the 'A' race. Hale and Andrews will now do battle with Trae Williams (10.36s WJQ on the 23/01) to find out who represents Australian in Poland. Williams actually boasts a PB of 10.32s from 2015, and all three athletes are highly rated on the Australian Junior all-time ranking list (see below).
Matt Shirvington (NSW) 10.29s (Australian Junior Record)
Trae Williams (QLD) 10.32s
Paul Narracott (QLD) 10.35s (but also recorded a 10.0h in Brisbane back in 1978)
Aaron Rouge-Serret (VIC) 10.36s
Jarred Geddes (NSW) 10.37s
Jack Hale (TAS) 10.38s
Adam Miller (NSW) 10.39s
Nichloas Andrews (NSW) 10.39s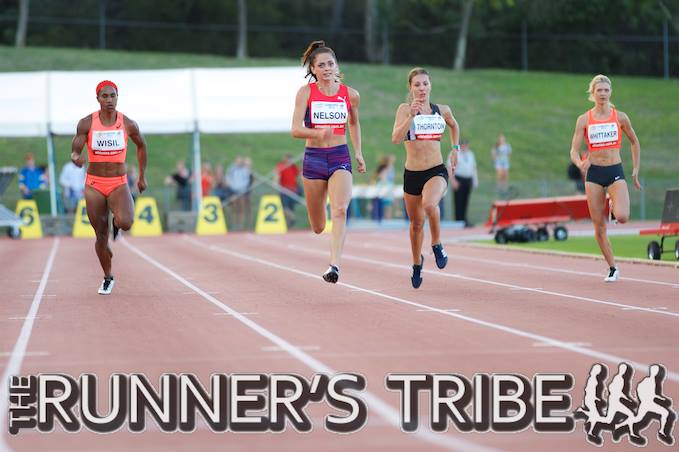 On the women's side it was all about how fast Thornton could run over the shorter distance of the 200m, after posting some quality times in the 400m in 2016 (including a SB of 53.04s at the NSW Junior Championships). In the end she stopped the clock in a very impressive time of 23.26s (-0.2), smashing her previous PB of 23.54s (set when winning the NSW Junior title only two weeks prior).
The performance from Thornton was even more impressive when you take a look at some of the fastest times on the Australian Junior all-time list. We haven't seen such a fast time from an Australian junior since Lauren Hewitt ran 23.09s back in 1997 ( a year in which she also ran a wind assisted 22.66s at the 'old' Olympic Park in Melbourne). Back in 1992 Cathy Freeman also ran her fastest time as a junior, also a 23.09s and also in Melbourne. Overall Thornton now ranks at no.7 on the all-time junior list, and still has until the end of 2017 to break her own record and move closer to the amazing Australian junior record of 22.74s – held by the great Raelene Boyle (when winning silver at the Mexico City Olympics in 1968).
Other important World U/20 qualifiers in Canberra and at the Adelaide Track Classic
Lawson Power 46.93s (400m) [1st WJQ]
Darcy Roper 7.83m and Shemaiah James 7.70m (long jump) – Hale also has a qualifier so should be an interesting Australian Championships
Maddie Coates 24.09s (200m) [1st WJQ]
Gabrielle O'Grady 13.65s (100mH) [1st WJQ]
Danielle Shaw 13.83s (100mH) [2nd WJQ] – another interesting event with O'Grady and Shaw being joined by Celeste Mucci (13.79s) with WJQ's.
Lachlan Barber 1.48.75 PB (800m)
Angus Armstrong 5.35m and Kurtis Marschall 5.25m (Pole Vault) – both moving a step closer to securing their tickets for Poland
Lauren Ryan 9.27.77 (3000m) – won the official World U/20 trial and smashed her previous PB of 9.55.99.
Amelia Mazza-Downie 9.31.46 (3000m) – second to Ryan in Adelaide and was her 2nd WJQ in the event, but also has a 5000m WJQ (16.27.80)
Alexandra Hulley 62.68m (Hammer Throw) – continues to record WJQ's at will, this being her 8th in total
Outside of all of the above results the men's 1500m looks to be the most intriguing when we make our way across to Perth for the Australian Junior Championships. No fewer than 5 athletes own qualifiers for the World U/20 Championships:
Isaac Hockey – 3.46.20 (who also ran 3.48.49 at the Adelaide Track Classic, just outside the WJQ of 3.48.00). Hockey is the only athlete currently with 2 qualifiers.
Matthew Ramsden – 3.46.23 (could just run the 5000m in Poland but unsure at this stage)
Joshua Torley – 3.46.35 (clearly the youngest out of the five at only 16 – turns 17 in April)
Ryan Patterson – 3.46.89 (placed 5th at the 2014 Youth Olympic Games in the 800m)
William McCann – 3.47.75
So there we have our first look at the road to Bydgoszcz, Poland, with our next edition to look more closely at our Olympic aspirants.