Melbourne World Challenge – Saturday March 5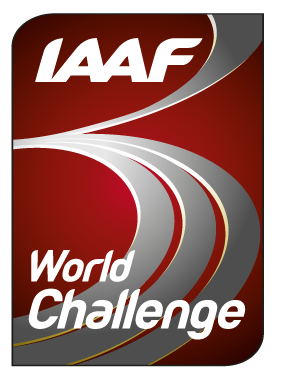 There is much anticipation as we count our way down to the first 'big' meeting of 2016 – the Melbourne World Challenge on Saturday night. This is a meeting where our Australian athletes can shine, and in some events against some top international competition. It is also a great opportunity for some of our stars of the sport to produce all important qualifying marks for this years Olympic Games in August.
We have already seen seven athletes officially selected for Rio (5 walkers plus David McNeill and Eloise Wellings in the 10000m), but we have also seen many more qualifying performances over the past 6 months. These include some new names to the top ranks, such as Josh Clarke (100m), Alex Hartmann (200m), Damien Birkinhead (Shot Put) and Chelsea Jaensch (long jump) – all athletes that didn't qualify for last years World Championships in Beijing.
So who is in line to produce that all important qualifying mark in Melbourne and move a step closer to the Rio Olympics? We take a look at some of these athletes for which the Melbourne World Challenge plays an integral part in making the Australian team for Rio.
Target 65 – Road to Rio
Men's 100m: Aaron Stubbs (QLD)
It's been a quality start to the year for Stubbs, moving ever closer to the important qualifying mark of 10.16s. His 10.23s PB at the Canberra Track Classic has him primed to produce something special in Melbourne. The biggest challenge could actually come from the winds in Melbourne, with expected head winds likely to hamper the ability for Stubbs to produce such a fast time. If the winds do die down in time for the race, then expect both Alex Hartmann and Mitchell Williams-Swain to push Stubbs all the way to a new PB.
Men's 800m: Alex Rowe (VIC) and Luke Mathews (VIC)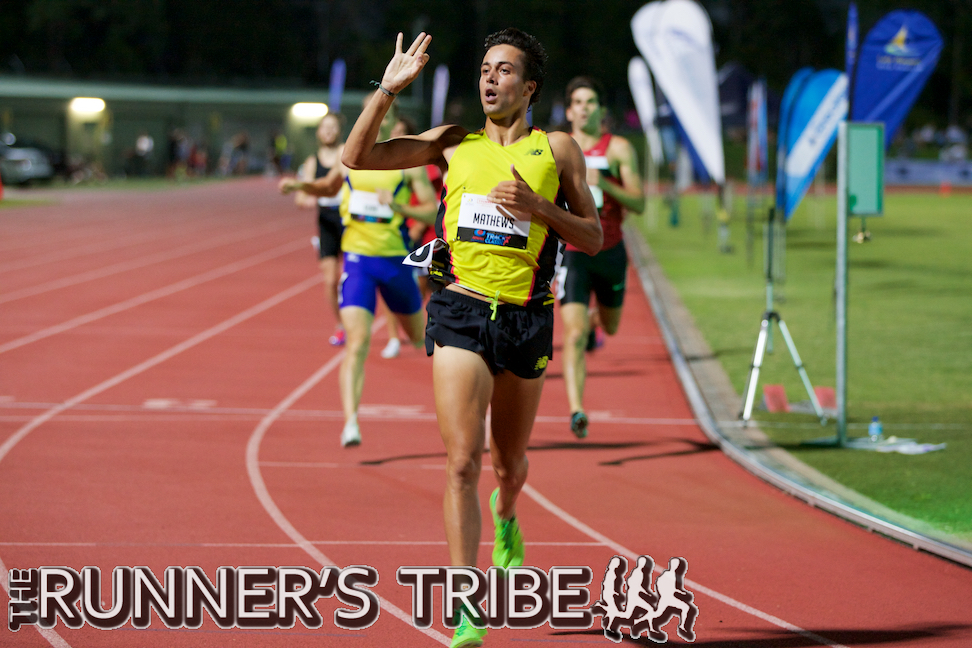 We already have two qualified athletes in this event, with Jeff Riseley and Josh Ralph both with qualifying times for Rio. This makes for interesting reading as Australia can only send three athletes in any one individual event – therefore four in three simply doesn't go. So it could come down to times if Rowe and Mathews can add their names to the list of qualified athletes in the 800m.
With this in mind the Melbourne World Challenge could be a perfect opportunity for one of these athletes to post such a fast time (with Ralph, Rowe and Mathews all on the start list). It's made even more interesting with the fact that the 800m world record holder David Rudisha is in town, and based on previous visits we should witness a quick time over the two laps.
With Rudisha likely to take the win in a time anywhere between 1.44 and 1.45 there is every opportunity that one of the Australians will also register a time under the Olympic qualifying time of 1.46.00. In fact it wouldn't be a complete shock if we had all three dip under the magical mark – which would also be a new PB for the 20 year-old Mathews (currently at 1.46.35 when winning in Newcastle).
Other athletes looking for some fast times on Saturday night: Dylan Stenson (1.47.79 SB in 2016, PB at 1.47.73) and Peter Bol (1.46.51 PB from 2015)
Men's 1500m: Ryan Gregson (NSW)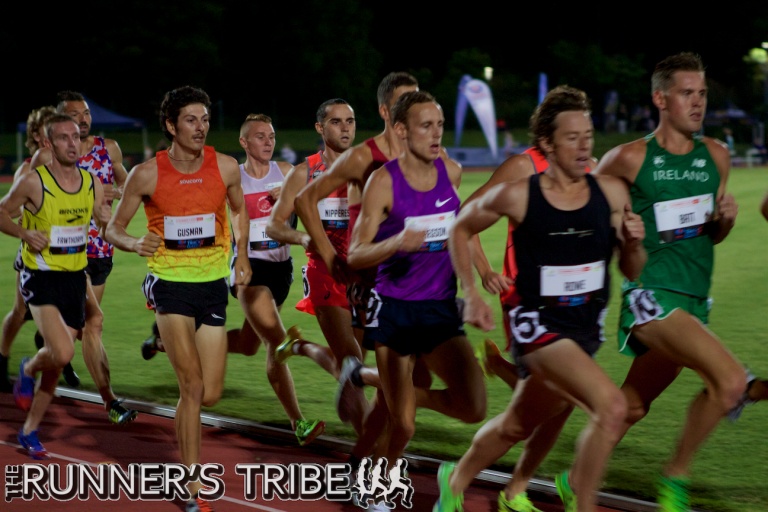 This is the perfect setting for Gregson to produce the required 3.36.20 for Rio. With athletes of the calibre of James Magut (KEN) (PB of 3.30.61 in 2014) we are all hoping that the pace will be on and Gregson and his Australian team mates will all produce some quick times.
Gregson looks to be in great form heading into the Melbourne meeting, ending 2015 with a quality 3.56.67 mile in Geelong and starting 2016 off with a win in Hobart in a SB of 3.36.74. It's interesting to note that he's only gone under 3.35.00 on two occasions in his career, especially considering that he own the impressive AR of 3.31.06 – albeit recorded back in 2010. Either way the only important time is the 3.36.20 OQ – which should be well within reach for Gregson on Saturday night.
Other athletes looking for some fast times on Saturday night: Jordan Gusman (3.43.00 in 2016), Sam McEntee (3.59.0h mile in 2016), Marc See (3.58.61 mile PB in 2016) and Josh Wright (3.37.10 PB from 2013). Also add in the ever reliable Collis Birmingham (ed. I don't think I have ever seen him not run under 3.40.00 over the 1500m)
Men's Long Jump: Robbie Crowther (QLD) and Darcy Roper (QLD)
Crowther would look back on 2015 with mixed emotions. He took home the National title (8.05m) in the absence of World Championship silver medallist in Fabrice Lapierre and came so very close to a World Championships qualifier in Queensland just prior to the Beijing qualifying cut off period (all reports are that he just fouled a jump well over 8.10m).
In 2016 we haven't seen Crowther in action but we do know what he's capable of and a jump of 8.00m+ is definitely on the cards. Also looking for a jump in excess of 8.00m is 17 year-old young gun Roper. The World Youth silver medallist (with a new PB and Australian Youth record of 8.01m) has already showed glimpses of his 2015 form, going head to head in 2016 with another jumping sensation in Shemiah James (7.85m PB). This has included a 7.83m performance when winning at the Canberra Track Classic.
Now you could say that the OQ of 8.15m is a stretch for both these athletes, but Melbourne could easily become the catalyst for much bigger jumps at the National titles in April.
Other athletes looking for some big jumps on Saturday night: Angus Gould (7.90m PB in 2016) and Chris Mitrevski (7.70m PB at recent Victorian State Titles).
Women's 400m: Monica Brennan (VIC)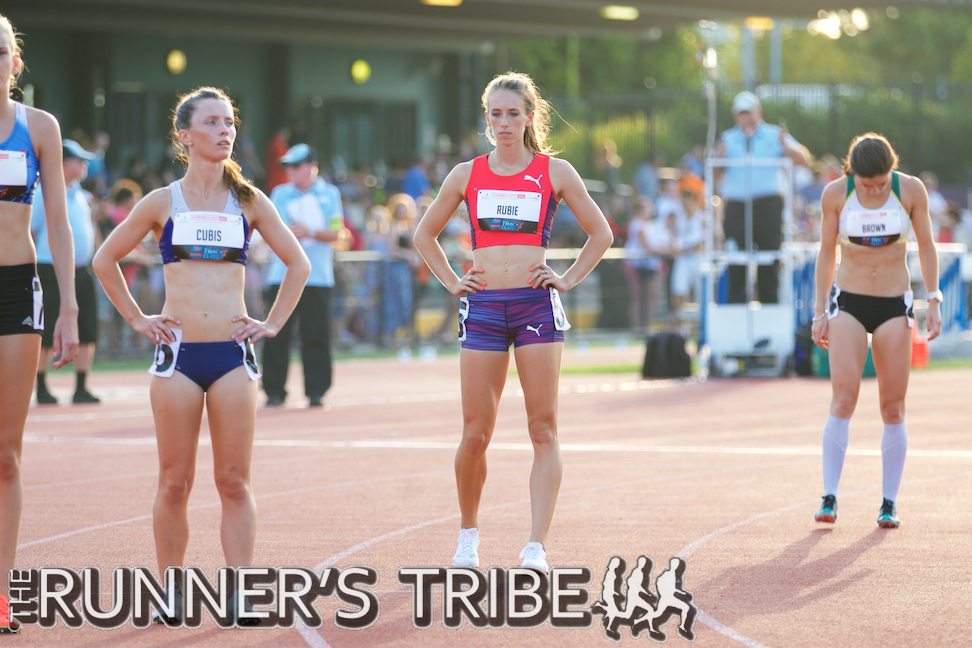 While all eyes will be on the head to head clash between Anneliese Rubie and Morgan Mitchell (which by the way Rubie leads 5-3), there will some interesting battles going on between Brennan and World 4x400m relay representatives in Jess Gulli-Nance and Lyndsay Pekin. All three athletes are putting their hands up for a spot on the squad for the Australian 4x400m team for Rio, with Brennan currently leading the way in 2016.
Brennan has already run impressive 200m/400m times this year of 23.51 and 53.14, with her 400m time a new PB. While for Gulli-Nance and Pekin, 2016 has seen a slow build up to what will hopefully be a successful year for both athletes. Both have yet to run under 54 seconds in 2016, but it must be said that it hasn't been smooth sailing leading into the Melbourne World Challenge – especially for Gulli-Nance. Overall it has become a tight battle for the final spots on the 4x400m relay squad, with Rubie and Mitchell currently being followed by Jess Thornton (53.04s in 2016), Brennan and 400m hurdles champion Lauren Wells (53.74s).
Other athletes looking for some fast times on Saturday night: Christine Day (JAM) (50.14s PB) and Kaliese Spencer (JAM) (50.19s PB) – don't know what to expect from these two athletes, but anything under 52 seconds will surely assist both Rubie and Mitchell also running some fast times.
Women's 100m Hurdles: Brianna Beahan (WA) and Abbie Taddeo (NSW)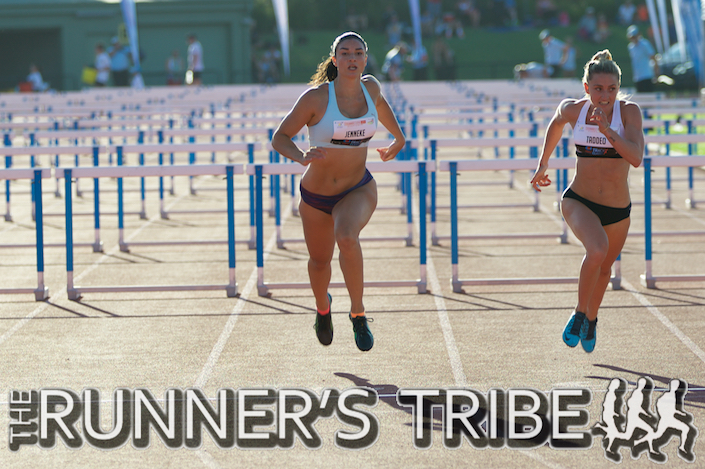 With Michelle Jenneke (who will also be competing in Melbourne) and the superstar that is Sally Pearson (currently out injured) both registering Olympic qualifiers in 2015, it is now up for Beahan and Taddeo to also join in on the party. Both athletes are in great form in 2016, with Beahan recently posting a new PB of 13.17s (at the Canberra Track Classic when second to Jenneke, 13.07s). In the same race Taddeo also set a new PB of 13.30s.
Both athletes will be eyeing the magical 13.00s marker – a time only bettered by four Australian female athletes in the history of the event. We have seen some fast times over the years at Albert Park, but again we will have to wait and see how the winds effect the times in the sprint events on the night.
Other athletes looking for some fast times on Saturday night: Celeste Mucci (13.79s PB in 2016) and Danielle Shaw (13.83s PB in 2016) – both athletes looking at running even faster in Melbourne as they prepare for the World Junior Championships in July.
Women's Pole Vault: Nina Kennedy (WA), Liz Parnov (WA) and Vicky Parnov (WA)
The usual suspects from the West will be in action on Saturday night, alongside the Australian record holder in Alana Boyd (4.77m in 2016). The two Parnov sisters are always in the mix to push for selection for major championships, although Liz is the only one to actually record a jump of 4.50m (the qualifier for Rio) – which she completed back in 2012 on her way to the London Olympics.
Both Parnov sisters have jumped 4.35m in 2016, suggesting that they are coming to Melbourne in reasonable form, while for Kennedy she hasn't really shown the same form that saw her clear a new Australian junior record of 4.59m at the start of 2015 (with a best of 4.20m in 2016). Kennedy has however qualified for the World Juniors, and that could be the biggest goal for her in 2016.
Other athletes looking for some big jumps on Saturday night: Emma Philippe (4.35m PB from 2015) and Jamie Scroop (4.15m SB and 4.30m PB).
Women's Javelin Throw: Kathryn Mitchell (VIC)
It's surprising to see that Mitchell is without a qualifier for Rio, with her 61.04m from the Beijing World Championships last year currently placing her at no.28 on the qualifying list for Rio. It's short of the official mark of 62.00m, a distance that she would be hoping to throw sooner rather than later.
The 33 year-old goes head to head with Rio qualified Kelsey-Lee Roberts (59.02m so far in 2016), although based on where each athlete is at in their respective preparations the expectations wouldn't be too high for anything much over the 60m mark on Saturday night. This time last year Mitchell had thrown 63.70m, although it's hard to see this being replicated in Melbourne – we might have to wait for Nationals or even Europe to see her close in on those types of distances.
Other Highlights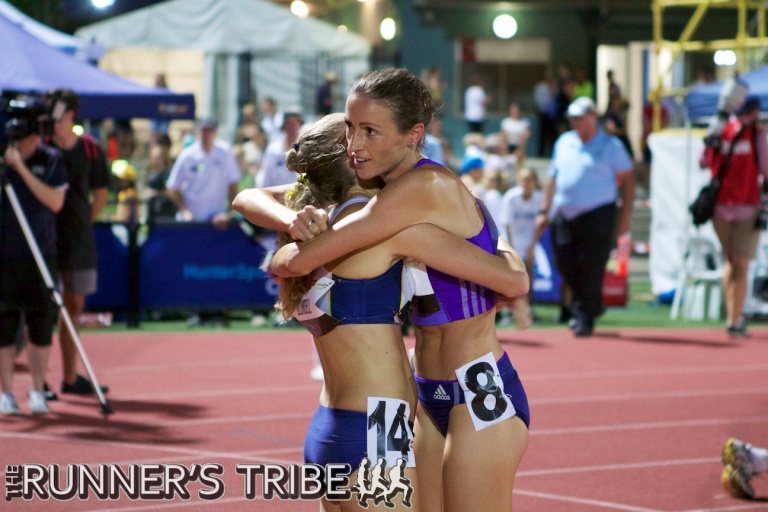 We do we start! The meeting should be full of highlights and one can only sit back with great anticipation as to what night unfold at the Albert Park track. Some of the headlines could include:
Dani Samuels throwing over 67.00m in the women's discus (she threw 66.81m in Melbourne in 2014 at the National Championships – her best throw recorded in Australia)
Damien Birkinhead breaking the Australian record in the men's shot put
Morgan Mitchell and Anneliese Rubie both running sub 52.00 seconds in the women's 400m
Melissa Duncan breaking the meeting record in the women's 1500m
Michelle Jenneke breaking through the 13.00sec barrier in the women's 100m hurdles – for the fourth time in her career
Madline Hills, Genevieve LaCaze and Victoria Mitchell all pushing each other to a very fast time in the women's 3000m steeplechase (could be the event of the night)
Alex Hartmann running another sub 20.50s 200m
Luke Mathews and Alex Rowe make it four Australian qualifiers in the men's 800m
Brett Robinson beats off the Kenyan Elijah Kipchirchir and records impressive PB in men's 5000m
So with so many highlights to look forward we can only all hope for good conditions in Melbourne and some super charged competition. We wish all athletes involved the very best of luck in their respective events!