Below is an excerpt from the up and coming Australian Athlete Magazine, due to be released December, 2019. A jam-packed magazine, the ideal Christmas present or summer reading material. To secure your mag order now HERE
By Tim Rosen
It is part and parcel of an athlete's career that they are judged purely on their results, and quite often the journey behind the results is ignored. Rohan Browning has lived both the extreme highs and lows of this journey, since he began his athletics career in 2014.  Browning was discovered by his current (and only) coach, Andrew Murphy, whilst attending Trinity Grammar School in Sydney. The path towards becoming Australia's equal third fastest 100m sprinter of all-time has been filled with setbacks. However, despite this, Browning is without a doubt one of the top sprinters this country has produced. And he is just 21 years of age.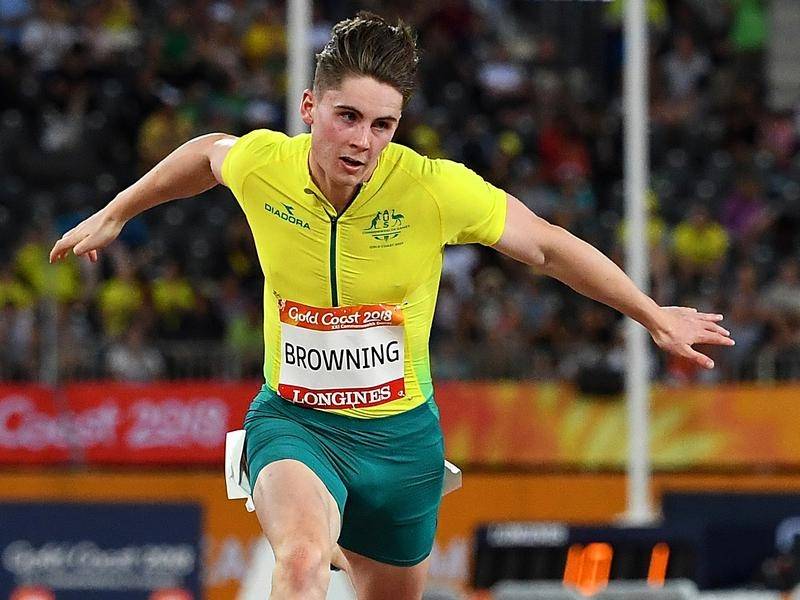 After showing promising signs in his first couple of seasons, 2018 was a breakthrough year, with a string of fast performances earning him individual selection in the Commonwealth Games. He performed well on the big stage, missing the 100m final by the tiniest of margins.  The result made him eager to set his sights on bigger goals leading into the 2019 Doha world championships. Unfortunately, it hasn't all been smooth sailing.
"After the Commonwealth Games I had an Achilles injury and didn't put spikes on for about nine months. I hadn't done any…………………………..
To keep reading pre-order Australian Athlete Magazine now…
Click HERE to Pre-Order the magazine only

Click HERE to become a member of Runner's Tribe. Every 'yearly' subscriber gets a free pair of Steigen/Runner's Tribe socks, 40% off our RT Steigen range as well as 12 months access to Runner's Tribe Addict.