"It is not the mountain we conquer, but ourselves."
Sir Edmund Hillary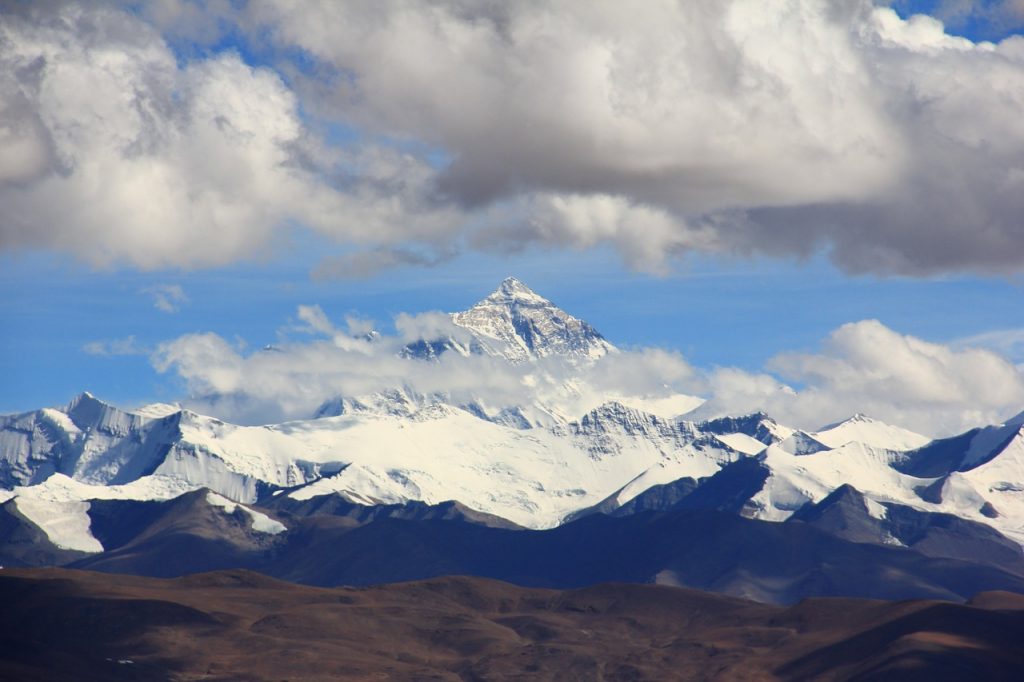 In the mountains, even the strongest stumble. Every step is gruelling, every breath a battle. It is an environment that demands courage. It is a place where only the toughest survive. It is in the mountains where runners come to hurt.
I am currently training in Flagstaff, Arizona (2200m above sea level). At this time of year, this small and idyllic town transforms into a running mecca, where the crème de la crème come to train for the impending international season. Perched high above the desert, the thin air, cool climate and picturesque scenery make this the perfect environment for endurance training. I am here preparing for the IAAF World U20 Championships to be held in Tampere, Finland in July. Training alongside me in the rarefied air is a group that includes some of Australia's best: newly anointed Australian 1500m record holder Linden Hall, Olympic 800 metre star Peter Bol, Paralympic T46 1500m/5000m world record holder Michael Roeger, Commonwealth Games finalist Georgia Griffith and ageless warrior/AIS Senior Physiologist Dr Philo Saunders.
I sat down with each of them to ask about their experiences of altitude, their decision to train in Flagstaff, and where their seasons are headed.
Philo Saunders
Altitude expert, distance running coach and competitive stalwart Dr Philo Saunders has spent nearly two years of his life in the mountains. He is one of Australia's strongest advocates for the benefits of using altitude in training and his belief is unwavering.
"If you're a serious middle distance/distance runner, you need to be using altitude training to get the maximal benefit from yourself," he says. "I know people have run well without using altitude, but could they have been better with altitude? I would say probably yes."
Having advised Olympic champions such as Alicia Coutts (Swimming), Chloe Esposito (Modern Pentathlon) and Jared Tallent (Athletics) on the methodology of altitude training, he understands better than anyone how tough transitioning to the thin air can be.
"The first time you come to altitude you notice it right from the start. Even getting your bags and taking them upstairs, you just feel like you're not getting enough oxygen. In your first run, it's almost like a heavy feeling, but it's just your body getting used to the lack of oxygen. Everything feels harder, you don't quite feel like you're getting enough air with each breath and you feel lactic even when you wouldn't normally," he says.
However, now in the midst of his seventh trip to Flagstaff, he knows that this feeling does not last forever.
"Each time you come up, you get better at training and perceiving effort, and you begin to understand what you're capable of. Coming to Flagstaff every year, the quality is better. The body definitely remembers the work it's done in the past."
So, what happens to an athlete's body as it goes to work in the mountains?
"The body senses low oxygen and begins to adapt. The main adaptations that occur are increased red blood cells to transport more oxygen to working muscles, a more efficient use of oxygen in the muscles and a better ability to tolerate and clear lactic acid," he says. "If the camp is well structured, and with the right duration, the body will be under increased metabolic stress, which increases ventilation and anaerobic metabolism."
He concludes by advising a common sense approach to altitude training.
"Don't overtrain," he says simply. "I think a lot of people come to altitude and try to train harder than they have ever trained before. They try to keep up with a group that is probably ahead of them and they cook themselves, therefore missing out on the adaptation. My motto is don't train as hard as you did in your last block. So, if you're doing three sessions and 150 kilometres a week at sea level, you're not going to do more than that at altitude."
Nearly 42 years old, Philo's persistent determination to contend with the best in Australia will continue. He is not done yet.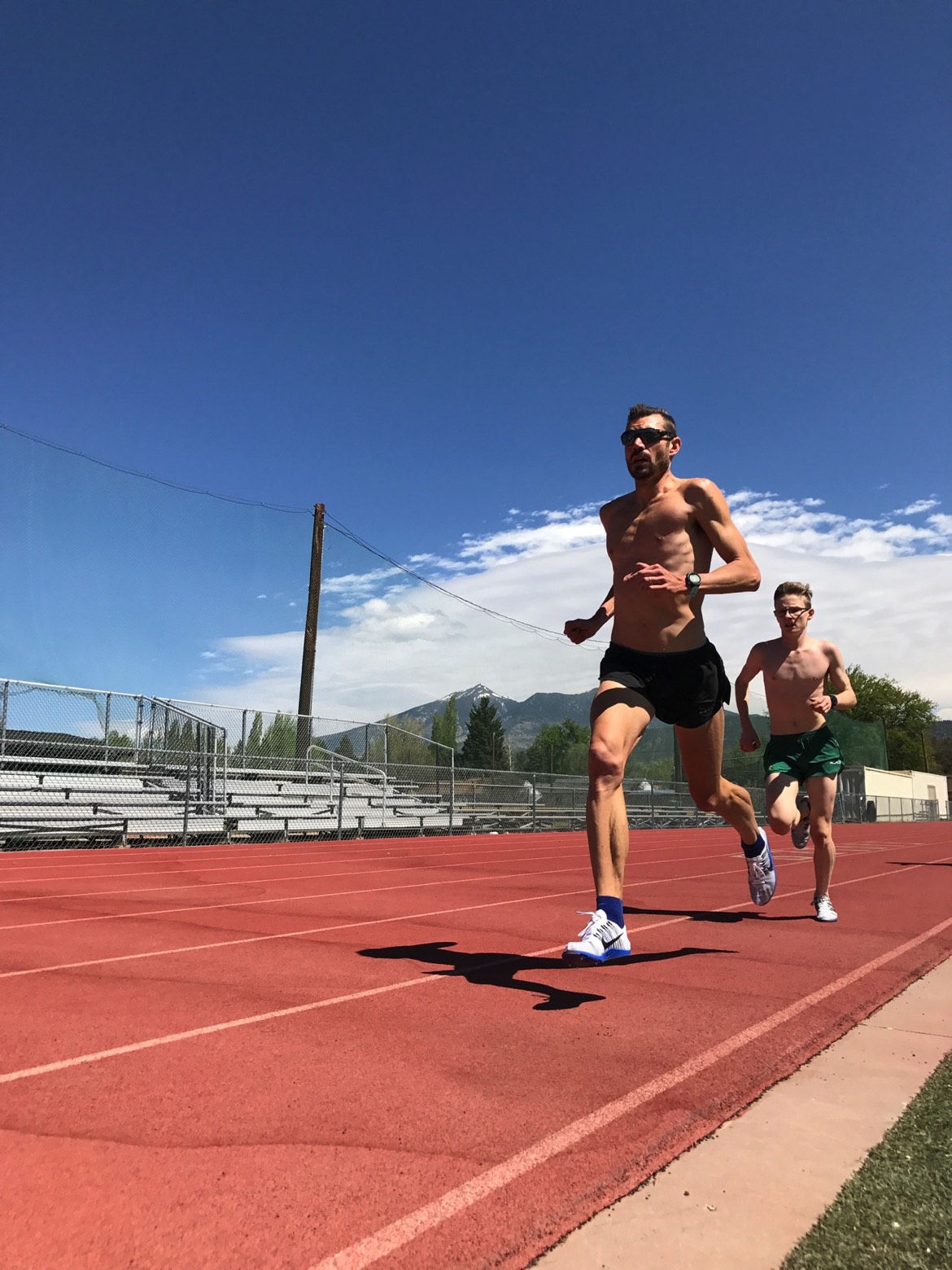 Peter Bol
After his Commonwealth Games hopes were shattered by a stress reaction of the fibula, Olympian Peter Bol is trialling altitude for the very first time in a bid to make amends for lost time. However, uncertainty nearly kept him from making the trip.
"I didn't really want to come over here," he says. "It was a tough decision to make. I didn't know how I'd respond to altitude, so I didn't want to take that risk."
One week in however, he knows that he has made the right decision.
"That first run was just nasty. I've never been dropped so hard before…but now I feel like I'm adapting really quick. I think my body is ready to run quick."
And just how quick?
After a 2:19 1000m time-trial on a wintry Melbourne night, the man looked to be in shape. After seemingly breezing through a track session in Flagstaff that left the rest of the group in tatters, it became clear – Pete was back to his best. His first chance to prove it will come on June 10, over 1500m at the Portland Track Festival.
"I'm looking forward to it," he says enthusiastically. "I want to run really fast. I'd like to run under 3:40 and I feel like I'm in the shape to do it."
When I ask whether he is considering moving up to the 1500m permanently, he replies with a resounding "absolutely not." When I ask about a possible assault on the Australian record, he chooses his words more carefully. "We'll have to watch and see what happens."
As for his advice regarding altitude training: "Just take it at your own pace…The best way to do it, is just do you. Focus on yourself and not everyone else."
And most importantly Bol says, "stay humble."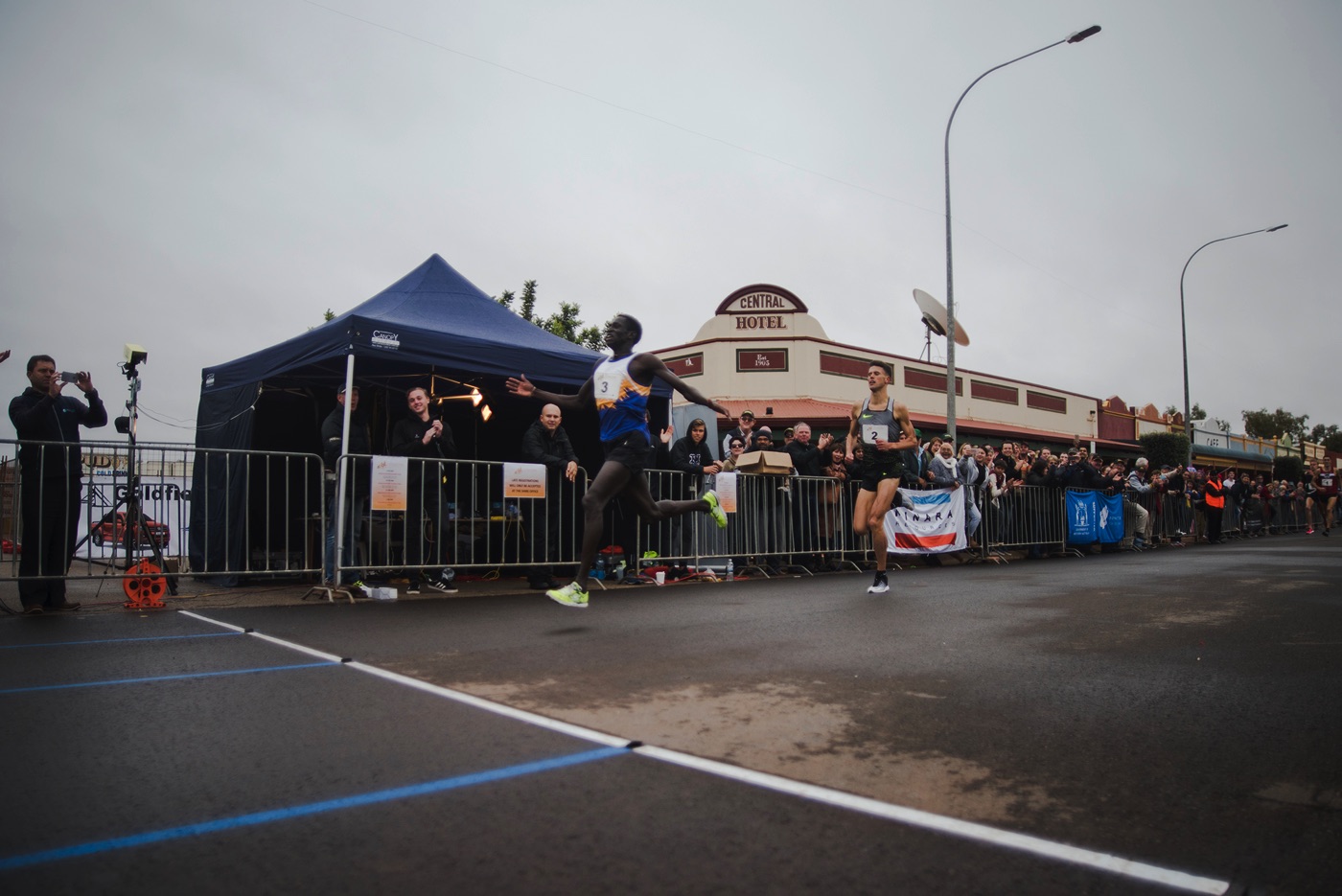 Michael Roeger
Michael Roeger – Paralympic bronze medallist and world record holder – is one of the more experienced altitude trainers in the group. Ever since joining Philo's Run Canberra stable in the aftermath of the 2012 Paralympic Games, the mountains have played a major role in his success. All these years later, he still remembers his first run in Flagstaff.
"It was definitely a shock to the system when I did my first run," he said reminiscently. "I remember we were out the door and the first little hill, the heart rate was up around 175, and I knew it was going to be a tough few weeks and a tough camp."
I've written about Roegs' courage previously (https://www.runnerstribe.com/a-column-by-jaryd-clifford/michael-roeger-fall-down-seven-times-get-up-eight/), and it was on show again this year when, only two days off the plane, he embarked on a 30km long run, climbing from 2300m to 2600m above sea level. He completed it in two hours.
"I was in a world of pain," he says, revelling in the recent memory. "It was enjoyable, but painful. There was a lot of soul searching."
With no para-championship this year, his sights are set firmly on two things: Breaking his T46 5000m world record of 14:06.56 and running fast at the Gold Coast Half Marathon.
"You come back down from Flagstaff and you just feel like you're flying. It will be perfect really."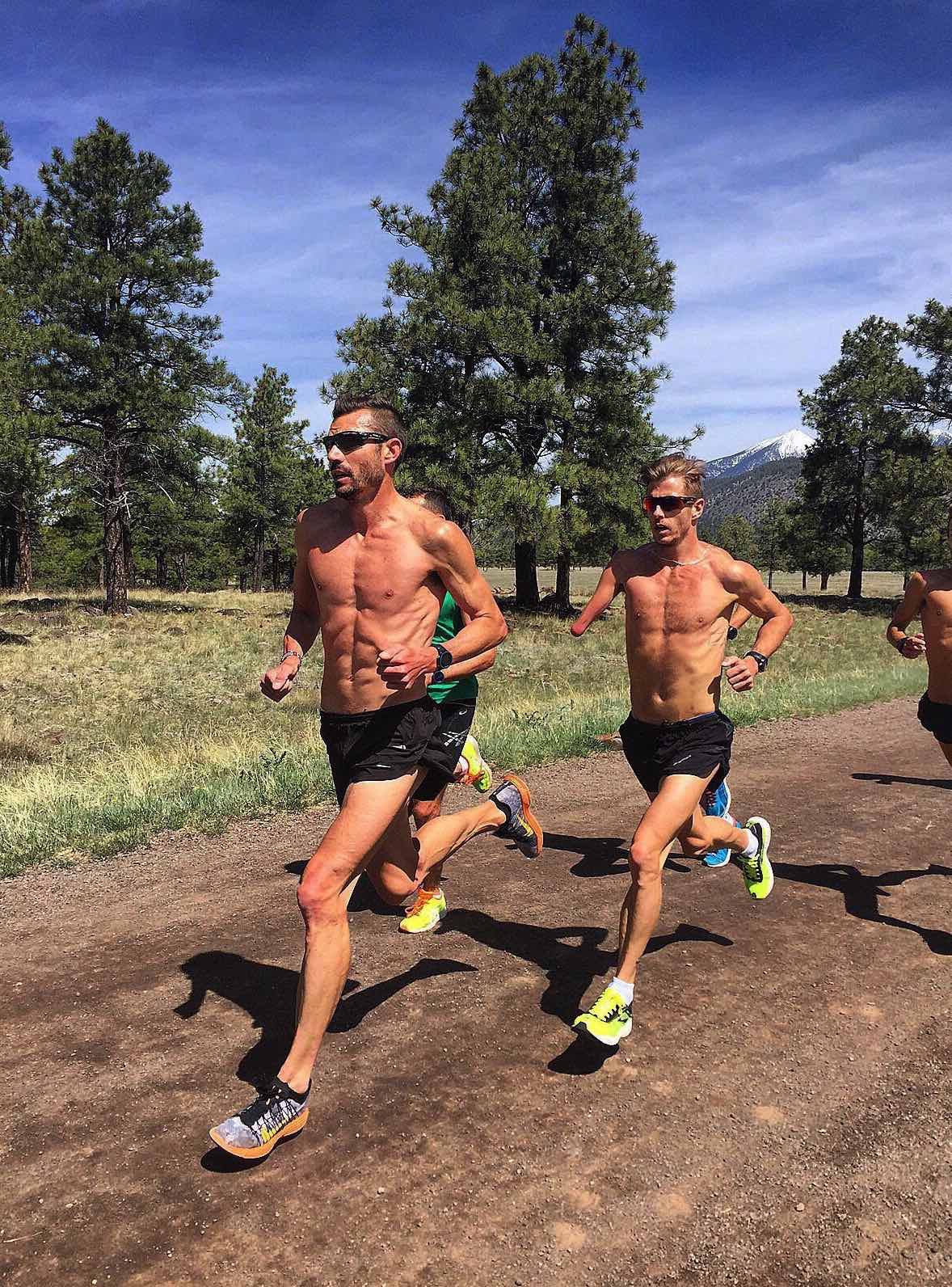 Linden Hall
Fresh off the back of an Australian 1500m record of 4:00.86 at the Prefontaine Classic, Linden Hall has resumed training in Flagstaff. The record was yet more proof of her ability to run well off training in the mountains.
"I come back to Flagstaff every year…I've run almost all of my PBs off altitude, so it definitely gives me confidence," she says. "I spent the three weeks prior to Prefontaine training in Flagstaff, and certainly give it some credit to the results I had there. Not only did I get a lot out of my training up here, but it gave me three weeks to really focus on training and recovery without the other commitments I have at home."
And as for the remainder of the season?
"Of course, breaking four-minutes remains high on the to-do list."
(I am currently in the midst of writing an exclusive in-depth feature on Linden Hall as she looks to become the first Australian to dip under the magic four-minute barrier. Look out for it next week on Runner's Tribe.)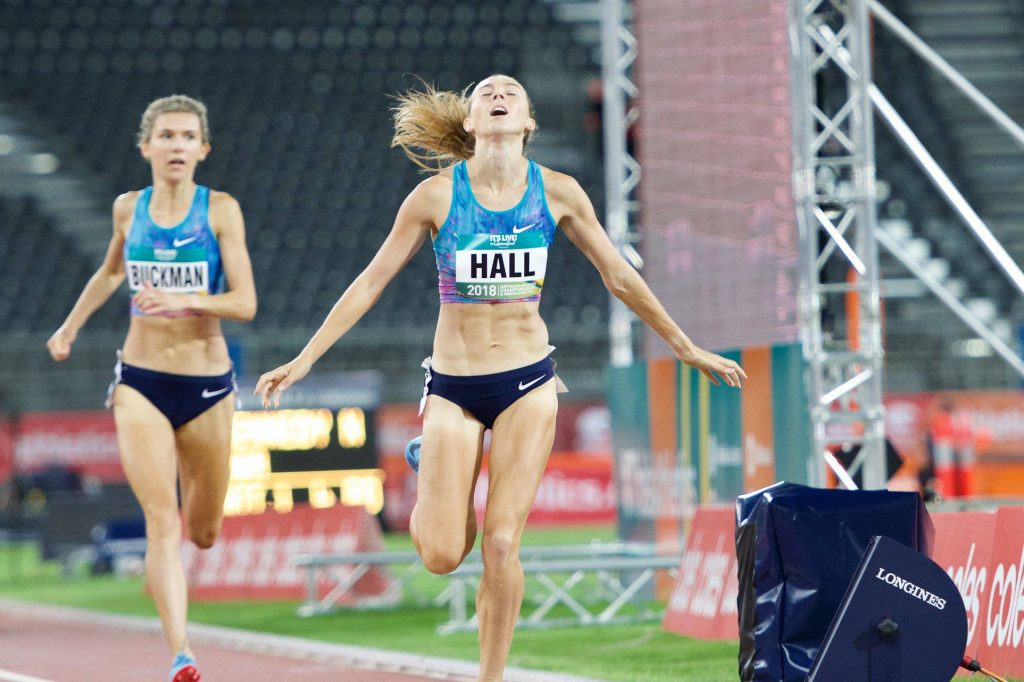 Georgia Griffith
Fresh off a 5th place in the Commonwealth Games 1500m, Georgia Griffith is another looking to take the next step at altitude. After smashing her 800m and 1500m personal bests last year after Flagstaff, this year she is taking a different approach.
"It'll be a little hard to peak after nationals and Commonwealth Games, and with nothing to qualify for this year, I'm more looking for training and racing experience."
Mirroring the general advice of Philo, Georgia notes the importance of easing into altitude and not crossing the red line in training.
"Take it easy and build into the sessions. Don't start off really hard, you don't want to overwork yourself in the first week."
Her words reflecting on one of the hardest track sessions of her career – 2x (500m (60s rest) 300m) – fittingly summarise the general experience of training in the mountains.
"So much pain – so much lactic."