On the start line, Brad Mathas stands motionless. Around him, other runners restlessly meander. Inside his head are a thousand thoughts and one – there is no option to fail. In the quiet that precedes the splitting cry of the gun, he can hear his heart beating through the track. His body, riddled with a desperate determination, is poised – ready to pounce. His eyes stare fixedly ahead, unseeing. This is his last chance – in the dying hours – to qualify for the Gold Coast Commonwealth Games. A last ditch effort. As the starter calls the runners to their marks, he repeats one sentence over and over, "don't stuff this up, you can do this." With his toes on the line, all he has to do now is run faster than he ever has before. The target, 1:46.50 for 800m.
From the silence, came the gun. From the bend, the runners shot onto the back straight. Their feet barely skimming the surface of the AIS track, visible only as a blur on a mondo horizon. As the race found its rhythm, Mathas found himself toward the rear of the field. Amongst the frantic jostling for position, his stride – punchy and powerful – propelled him closer to the front. At the bell, the qualifier and the dream that accompanied it still dangled by a thread. Down the back straight for the final time, Mathas felt the lactic acid beginning to seep into his muscles. This was no time to feel pain. Grimacing under the effort and gritting his teeth, he hung on. The time was right there in front of him, if only he could get there. Entering the final stretch, the words of the commentary boomed around the track, "Mathas is having the run of his life." His muscles were screaming at him now, his whole body pulsating under the strain of emptying every drop in the tank. With eyes glued on the clock, he was doing the math in his head. As he drew nearer, he knew it was close. 1:44, 1:45, 1:46… in one last effort, he threw himself at the line. A painfully lactic silence filled his ears. Had he done it? Or, was it to be heartbreak once more.
The eternity that followed was excruciating. Hands on his head, his chest heaving in its thirst for oxygen, he waited. He was only aware of the scoreboard across the track, eluding him of his time. "It was horrible. It felt like an eternity waiting for the time to pop up," he said. In the commotion, his coach Justin Rinaldi had sprinted over with stopwatch in hand. Displayed on the tiny screen was 1:46.3 – hand-timed from the back straight where he had watched the race. This only increased Mathas' anxiety. "When I saw that, I panicked because I thought there was no chance that was under the time electronically," he said. Determined to prove it was, Rinaldi ran to photo finish to confirm the time and convince his athlete his dream had come true. The sheet read 1:46.44, six one-hundredths of a second under the qualifying time. "His initial reaction was 'I can't believe I've done it' and then – he will kill me – but he broke down and cried. He knew this was his last chance and to do it in front of his family was the perfect scenario," said Rinaldi. For Mathas, the moment was the culmination of years of sacrifice. "When I was told the time, I was overcome with emotion and I fell to my knees. I was absolutely ecstatic." After a journey punctured by disappointment, the clouds were parting and the sun was shining. The road to the Gold Coast stretched ahead.
Yet, the question may still linger on the lips of many in the Australian running community. Who is Brad Mathas? And, what is his story?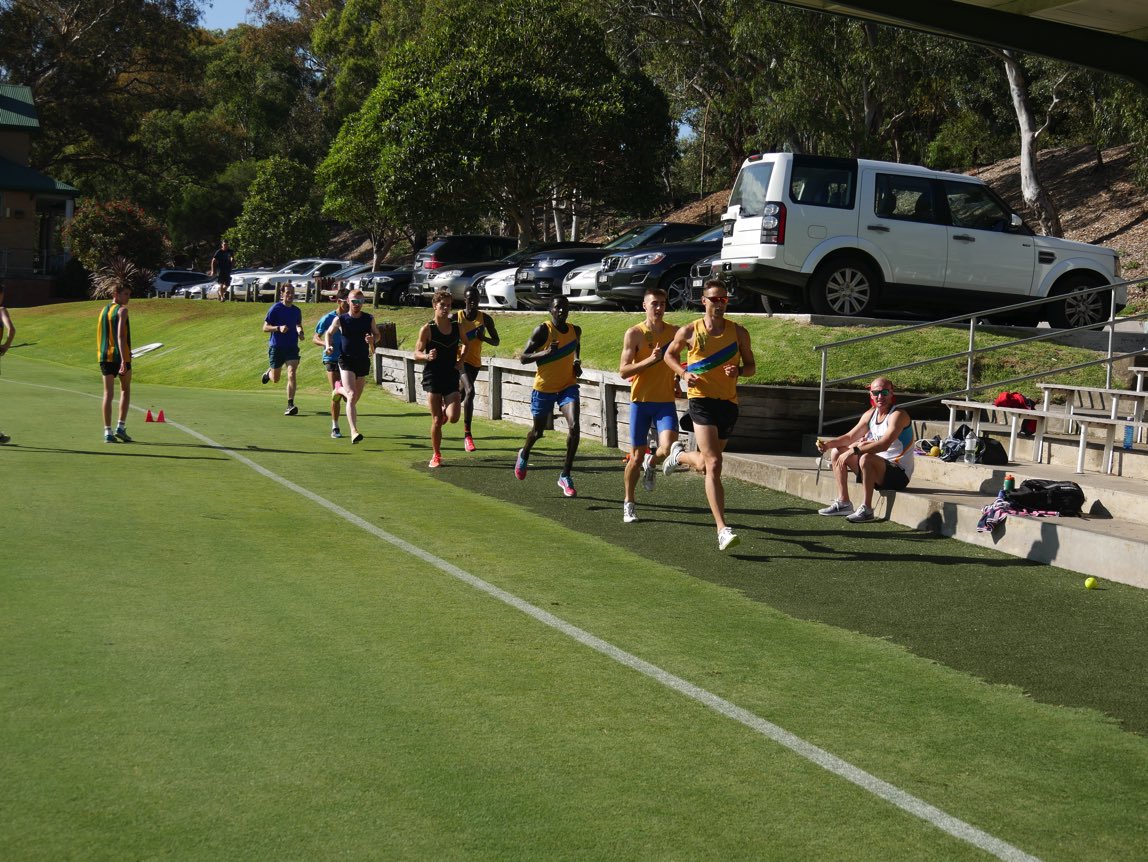 Despite representing New Zealand, Brad spent the early years of his childhood in the city of his birth – Canberra, Australia. It was here that he showed his first sporting promise – not on a track but on the grassy fields of the soccer pitch. He rose quickly through the ranks reaching the ACT representative level. What soon followed would prove to be a defining moment in his life. In 2005 – aged twelve – his parents split up and he faced the prospect of moving to a new country. His mother had family in New Zealand and it was with her and his sister that they made the journey across the Tasman. "This was a really tough time because I didn't want to leave Australia. I was really close with dad and just flat out didn't want to go to New Zealand,' he said. However, the country quickly became his home. "Looking back now I don't resent my mum's decision at all. I am definitely a proud Kiwi. It is where I call home."
Living in Whanganui, on the North Island, Brad continued his soccer prowess. However, not long after arriving in the country he received his first taste for running. At a School Cross Country race, Brad caught the eye of a local running coach who was excited to sway the young athlete in the way of the track. Brad's reply, "yeah okay, I'll give it a crack," was his birth in the sport.
Over the next few years, Brad combined his love for both sports. He would train most nights of the week, with a game on the weekend. As he grew older however, he knew he would have to make a decision – one or the other. Upon turning fifteen he gained selection to the New Zealand development squad in the round ball game, ironically this is what shifted his attention from the pitch to the track. "I came to a cross-road when I was selected," he said. "It would mean travelling for an hour twice a week for training and it just wasn't really an option for my family. As a result, I stopped playing and moved on."
This shift in focus saw his work ethic rise and his performances peak at new heights. Within a couple of years, he was on the brink of breaking onto the international stage. In reflection of this sudden rise, Brad refuses – and quite rightly – that it was simply talent doing the talking. "I never really realised I had a talent and honestly I still don't," he said. "I feel my performances are built on hard work, consistency and a roaring drive to succeed."
By 2010, still under the age of eighteen, Brad was already sporting his first Kiwi vest. The Youth Olympics in Singapore were to be his first experience of international athletics and his hunger for success was overwhelming. The championships witnessed his pride get a bashing. In the 1000m, he placed both last in his heat and then last once more in the B Final. The race victor, Mo Aman of Ethiopia, would go on to become a World Champion. Nonetheless, this first setback did not crush him; in fact, it made him stronger. "Coming last in my race really lit a fire in me. I think for me and many athletes it was a pivotal moment. You either went and decided this is exactly what you wanted to do or you quit because it was all too much," he said. "For me that moment, coming last, I knew I was going to dedicate the rest of my life to getting everything out of myself, to become the best I could be and make my way to the top." Despite these words, this was the first of a string of heartbreaking performances on the world stage.
The next year saw his name rise to prominence on the New Zealand running scene with a stunning performance over 800m at the NZ Secondary Schools Championship. Billed as a head to head with fellow rising star Julian Oakley and an assault on the national school record of 1:51.5, Brad's nerves threatened to break him. "I was nervous the whole week and remember struggling to eat on the day," he said. After a slow first lap in 57-seconds, any hope of breaking the record had diminished to impossible. Nevertheless, a scintillating last lap saw him run away from the field and shock those watching, as he breasted the line in 1:50.24.
This performance ignited a desire for even greater heights. Within a month – still only eighteen years old – Brad won his first NZ senior title over 800m. This was the first in a streak of six titles that continues to this day. It also made him the youngest winner of a senior national title in the history of Kiwi athletics. The future looked bright.
In the lead up to the World Juniors in Barcelona later that year, Brad decided to take coaching responsibilities on himself. In a tune-up race in Germany, things began to unravel when he tore his rectus femoral muscle. After nursing it to the championships, he was confident he had overcome the issue. In the heats, he looked strong early, before disaster struck. Whilst moving into a qualifying position down the home straight he tore the muscle further. He kept running, limping over the line, only a meagre 0.18 seconds outside making the semi-finals. "I was absolutely gutted," he said. "I probably wouldn't have been able to run the next day anyway because I couldn't walk, but I still always have that 'what if' in the back of my head." Nijel Amos of Botswana won the World Junior title that year. Only one month later, he would finish mere metres behind David Rudisha in one of the greatest Olympic races of all-time.
By the time it reached 2015, he had begun to establish himself in Australia as a very credible competitor. In the interim years, he had worked with the national coach Mariam Hassan, steadily improving. It was on a tour of Australia early in the year where he first encountered Aussie coach Justin Rinaldi. "I'd been watching Brad's progress for a few years and by chance was standing next to his father when he ran in Sydney," said Rinaldi. In that race, Brad ran a personal best of 1:47.39, finishing just behind the Olympic Champion and World Record holder David Rudisha.
The year soon turned sour once he departed for Europe. There, in the lead up to the World University Games in South Korea, he contracted bronchitis shortly followed by conjunctivitis. At the games, he eased through his heat, but plagued by his illnesses he tired in the latter stages of his semi-final. Ultimately, he missed making the final by one spot and half a second. "I was gutted. I still felt like I hadn't lived up to my potential in the sport," he said in reflection.
These results in 2015, coupled with a poor showing at the start of 2016, prompted Brad to look elsewhere for a new coach. "I went into the year with a goal of qualifying for Rio and I was so far off that mark. I felt the training I was doing didn't suit the runner I was," he said. With this in mind, he called on the wisdom of Justin Rinaldi to coach him via correspondence. However, training still was not perfect. Now living in Christchurch with his girlfriend, accomplished long jumper, Kelsey Berryman, he was facing a future of hindered training. Following the 2011 earthquake that shocked the city, running tracks were hard to come by. For training, Brad had to settle for a stretch of bitumen out the back of the airport. It was only 700m in length and he had resorted to spray painting a line for every 100m section. Not ideal for his Olympic aspirations.
Later that year, whilst touring Europe with Rinaldi, it became clear that to taking the next step in the sport would require Brad to move to Melbourne. "I knew deep down this was the best thing for my athletics, so the decision wasn't hard. The hard part was physically leaving,' he said. Upon arriving at the beginning of 2017, Brad went through a dark patch. "When I first got to Melbourne I struggled a lot being away from my partner and I was very closed off from the group because I wasn't sure I fitted," he said. Despite this, it did not take long for the results to come, notching a surprising win over new teammate, Rio Olympian Peter Bol by 0.01 seconds in a personal best time of 1:46.97. He now set his sights on qualifying for the World Championships in London.
Once again, after a European campaign, he fell short of his goal. It was this, another setback, another near miss, that looked like it might break him. It was during this time, only six months ago, where he found himself questioning the point of the sacrifices he had made. "I went back to New Zealand because I was just crushed. I needed to re-group. There was genuinely a month there where I was contemplating my future in athletics all together. There was a lot of soul searching." Eventually, and with credit to his better judgement, he plucked up the courage to return to Melbourne and have one last crack at his dream.
A few months later and Brad is preparing for his debut Commonwealth Games. "It still hasn't really sunk in to be honest," he said. "Years and years of grinding. I just couldn't believe it." Looking ahead to the games, he hopes to do the black vest of his nation proud. "The goal going in is to take each round as it comes and try progress to the final. Once you are in the final anything can happen. I believe that in the right race I could come up with the goods."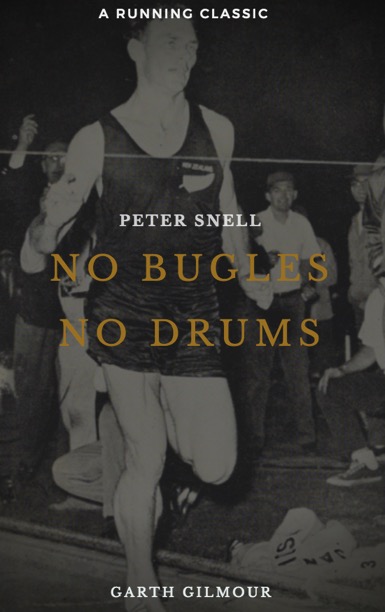 From the games, he plans to springboard into history. With an aim to continually improve; his sights are set on one of the oldest records in the book. Peter Snell's New Zealand and Oceania 800m record of 1:44.3, set 56 years ago in 1962. Beyond that, the dream ultimately is to become an Olympian.
With the story told. There is one person that needs mentioning, for she truly has helped make this journey possible. For Brad, without the support of his long-term girlfriend Kelsey still living in New Zealand, the sacrifices, the dreams, would not have been possible. "It would have been hard to do it without her. When things have gone wrong, she has always been there to pick up the pieces and help me move onto the next thing. At times, she has believed in me more than myself."
When he lines up on the Gold Coast this April, clad in black, eyes staring fixedly ahead once more, he will know how far he has come. Through the tough times, the good times come. This will be one of them. Beyond that, there will be many more. Brad Mathas is an athlete of the future, be sure to watch out for him.
A deal was struck at the start of the year between Brad and his training group. If Brad made the CG team, he would create an Instagram page. As of Friday, Brad Mathas is on Instagram. You can follow him @bmathas800
Brad Mathas (New Zealand)
800m: 1:46.44, Canberra (2018)
Three key sessions…
4xMile with 2mins rest on grass or trail.
"I remember starting with the group and I was in terrible shape. The first workout he (Rinaldi) gave me was 3xmile at 5:10s and I distinctly remember running 5:21, 5:29, and 5:25." He now aims for 4:50 each rep.
Speed specific: 3x30m, 40m, 50m

1x200m, 6x300m off 3mins on grass. Aiming to hit 39 on the 300s.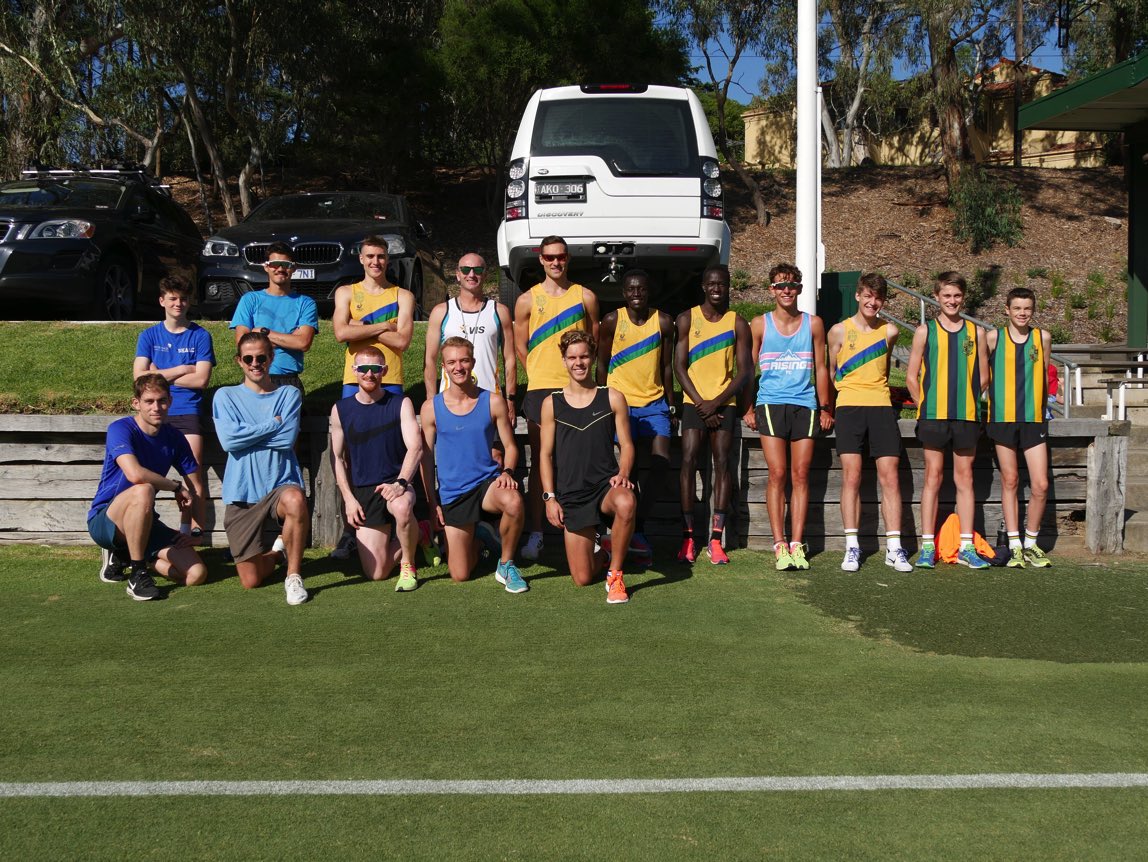 Advice…
"Focus on yourself and what you can control."
"Confidence is an action. Act confident even when you do not feel it."
"Compete against yourself and use others to bring the best out of you."
End
Cover photo by David Wylie for RT – STC 2015