A Column By Mark Tucker- Runner's Tribe
Running Nightmares
"It's too easy, when alive, to make perfectly horrible mistakes."
(Kurt Vonnegut)
The majority of my running dreams turn into nightmares. Getting lost in a cross-country or road race, missing the start of a race, not being able to find the start line, running super slow and being unable to increase my speed… fairly standard nightmare scenarios for most runners. Fortunately, only once during my career did one of the above scenarios turn into reality.
It happened many years ago while sharing the lead with recent Melbourne Marathon winner, Tom Do Canto. All I will say, in regards to the actual event it occurred in, was that it was a road race where our shorter distance played as an undercard to the main event…
So feeling good, motoring along, relatively confident of the win and then… Bang! I make a split second decision to bypass the wall of walkers (from one of the other events being conducted simultaneously) we were about to run straight into. I merge to the right into a lane that is running directly beside the lane we were just on… until it isn't. Until we realise that the lane we are on will not merge back to the lane we were just on. Until we realise that the runners now sharing the same path we are now on are racing in a different event to us. Until we realise it's too late to go back; we're screwed!
Jogging back in a fog of disappointment and disbelief we eventually made our way to the finish line. We then had the fun task of finding our loved ones, amongst the sea of runners and spectators, to explain why we didn't finish…
While initially disappointed, I very quickly got over it; it wasn't a race high on my priorities to do well in. Which is unlike the following 'perfectly horrible mistakes', as Vonnegut so elegantly put it, that rocked the lives of all involved.
Picture this: you have worked tirelessly for the previous four years with dreams of not only representing your country at the next Olympic Games but winning a medal. A fairly standard dream for most young and ambitious runners. Unlike most young runners you beat the long odds and are named to represent your country in your chosen event at the next Olympic Games. In the weeks and months leading up to the Games, everything goes unusually smooth, with increasingly faster times being achieved in training and no major niggles or illnesses to worry about; you're feeling almost invincible.
The Olympics arrive and, as planned, you easily get through your heat to the next round scheduled later that day. You have a good feeling that you're about to produce the greatest performance of your life. You warm down, get a massage and then relax, laying low in the Olympic Village for most of the day.
About an hour and a half before your race there are murmurings that something isn't right, the schedule has changed. You and your teammates rush to a TV set at the ABC studios to see what you hope is a replay of the morning heats. The truth is that what you are watching is live coverage of YOUR race, and no matter what you now do you have missed it.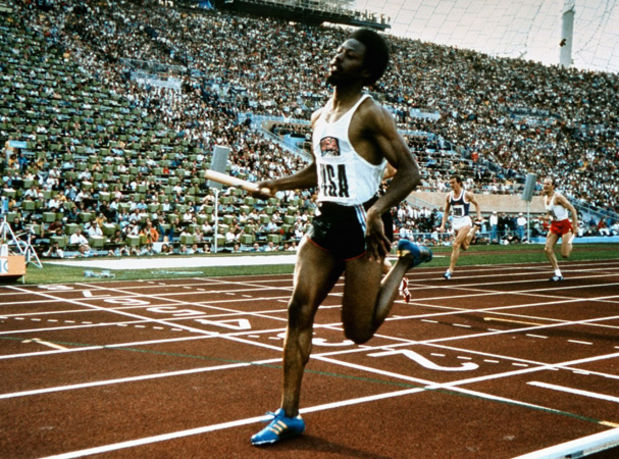 This was, unbelievably, the scenario that played out at the 1972 Munich Olympic Games, where American sprinters, Eddie Hart and Rey Robinson, two of the favourites for the gold medal in the 100 metres (after having tied the world record only months earlier) missed their respective quarter-final race, after being given the wrong starting time. In a case of miscommunication and human error on behalf of the U.S. hierarchy, some of the U.S. coaches hadn't been informed of the late changes to the track schedule issued by the IAAF only 48 hours earlier.
The American sprint coach, Stan Wright, was unfortunately the coach most affected by these changes. Earlier that day Wright had even confirmed the quarter-final times on his older schedule with German officials, who told him it was correct. Regardless, Wright took sole responsibility for what had happened. He had been the coach directly in charge of the two athletes concerned.
Luckily for their teammate, Robert Taylor, they made it just in time for Taylor to race his heat and advance; albeit after a hectic and intense few minutes of warming-up, throwing off his tracksuit and then jumping on the start line with only seconds to spare. In the final Taylor nabbed a silver medal behind the Russian (now Ukrainian), Valeriy Borzov, but what could have happened – considering that both Hart and Robinson beat Taylor at the US Olympic trials – no one will ever know. As a side note, it came out later that Borzov himself had almost missed his quarter-final after taking a nap in the stadium and drifting off to sleep, only to be woken by his frantic coach with moments to spare before the start of his race.
After the 1972 Olympics both Hart and Robinson, along with their coach, Stan Wright, were understandably affected, not just with disappointment, anger and despair, but by the constant whispers and rumours in circulation that undermined the three men, basically accusing them (especially Wright) of incompetence. But over time that would all subside to reveal what really happened, and eventually all three would make peace with that day. Eddie Hart, 28 years after the Munich Olympics, had this to say:
"One of the things that athletics teaches you, particularly at that level, is that you don't win everything. I think it just better prepares you for life, because that's how life is. Things happen, and you don't always get what you want. You don't get the house you want. You don't get the job you want. You don't get the car you want. That's life. It makes you stronger." (San Francisco Examiner, September 2000, Gwen Knapp)
No doubt a gold medal later in the meet, in the men's 4×100 metre relay, may have slightly softened the blow for Hart. However, his teammate, Rey Robinson, wasn't so lucky. Not only missing a chance at a medal in the individual 100 metres he was also left off the winning relay team. When Robinson came home, unmotivated and dispirited, he quit the sport before floating in and out of college, work, football and athletics. After being a potential Olympic medallist Robinson instead found himself cleaning floors, flipping burgers and doing other menial jobs before making a comeback for the 1976 Olympic Trials where he finished 6th in the 100 metre final. Later he would become a successful and admired coach, coaching U.S. sprinter Walter Dix to two Olympic medals, amongst many other achievements.
While not as high profile, and most likely not costing him an Olympic medal, a similar thing had occurred 12 years earlier at the 1960 Olympic Games in Rome. The 800 metre runner, Wim Esajas, was set to become the first ever athlete to compete at the Olympic Games for the small nation of Suriname. Problem was, when the 800 metre heats were in progress, Esajas was blissfully unaware, having taken a nap and fallen asleep. Apparently he had been given the wrong start time by a Suriname official who thought the 800 metre heats were scheduled for the afternoon instead of the morning…
And taking the time machine all the way back to 1912 and to Stockholm, the scene of the first ever Olympic tragedy. Francisco Lázaro became Portugal's first ever Olympic Marathon representative after having previously won three national championships in his home country. Fitting in training around his work as a carpenter, Lázaro dreamt of making Portugal proud by winning a medal in his first ever global championship.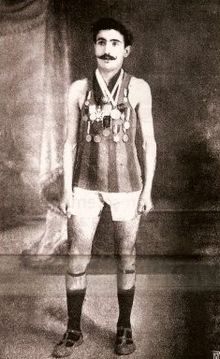 On an unusually hot day in Stockholm, one better suited to swimming, Lázaro started off strongly before noticeably tiring after the half way point. At around the 30km mark he suddenly collapsed and, after being rushed to the local hospital, was unable to be revived, dying of what was first thought to be severe dehydration. Later it was discovered that before the race Lázaro had covered the majority of his body in wax with the purpose, it is assumed, of preventing sunburn – a common practice at the time. This restricted and prevented his natural perspiration which in turn led to a serious electrolyte imbalance and ultimately his death. At only 21 years of age it was a particularly cruel outcome after an innocent mistake at a time when much less was understood about the human body.
So when you next have a bad race – through making a tactical error, overtraining, undertraining, poor food and drink choices, or whatever the mistake or error (out of the almost infinite options) – think of Hart and Robinson, think of Esajas, and especially think of Lázaro. The outcome could always be worse.
"Freedom is not worth having if it does not include the freedom to make mistakes"
(Mahatma Gandhi)
sources and further reading:
http://www.huffingtonpost.com/larry-atkins/olympic-athletes_b_1569448.html
http://www.nytimes.com/1998/11/08/sports/stan-wright-a-us-olympic-track-coach-is-dead-at-78.html
http://community.seattletimes.nwsource.com/archive/?date=19931205&slug=1735337
http://articles.latimes.com/1993-11-29/sports/sp-62209_1_munich
http://www.si.com/vault/1972/09/11/614035/saved-by-a-very-fast-wottle#
http://upstart.bizjournals.com/views/columns/the-windup/2008/08/08/Sprinters-Miss-at-Olympics.html?page=all
Book: Bad Days in History: A Gleefully Grim Chronicle of Misfortune, Mayhem, and Misery for Every Day of the Year (by Michael Farquhar)
http://www.sports-reference.com/olympics/athletes/la/francisco-lazaro-1.html
END
About the Author-