Lasse Viren: Legends of Athletics Key Sessions
50 x 100 meters all-out
By Mark Tucker – Runner's Tribe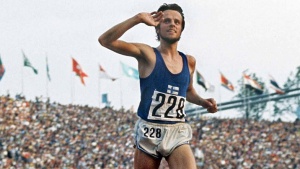 Quietly spoken and introverted off the track, Lasse Viren turned into a mighty warrior on it, becoming one of the most successful Olympians of all-time. A dual 5000m, 10,000m gold medallist in both the 1972 and 1976 Olympic Games, along with a 5th place finish in the 1976 Olympic Marathon (where he became the closest athlete ever, to emulate the great Emil Zatopek and win the 5000m, 10,000m and Marathon gold medals at the one Olympics) and finally, a 5th place finish in the 1980 10,000m to round it all out, in his final Olympic Games appearance on the track. One of the most amazing things about his four gold medals was that the first one came after falling down, around halfway, in the 10,000m, after Gammoudi clipped his heels (with Gammoudi also falling down, leading to a DNF). He lost around 50 meters to the field but subsequently got back up to win in a World record time – something that is unlikely to be ever seen again at an Olympic Games, in our lifetime.
Viren peaked for the Olympic Games perfectly, not overly concerned about race results in the 3 or 4 years preceding the Olympics – as long as he was fresh and in the best shape of his life on the Olympic start line, nothing else mattered. One of his signature work-outs was a 50 x 100m session (100m hard, 100m float and so on: until 5000m completed) which he completed not long before the 1980 Olympics:
"With the Olympics nearing, he did his favourite workout of 50 x 100 meters all-out. As had become a tradition, Viren climbed over the fence at the track in Helsinki to do this session, as a kind of mental stimulus. Climbing the fence instead of walking through the gate was symbolic of getting over the problems he had faced."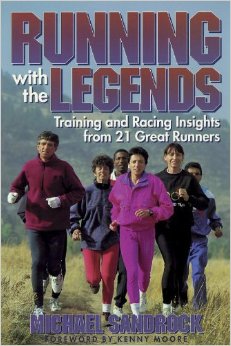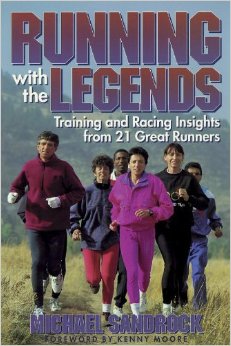 In the excellent book where the above quote was given: 'Running with the Legends' (by Michael Sandrock) it states that his best time for this session was 13.43 – an excellent time considering that, at the time, it would have been very competitive in most international races. Considering the time, we can safely assume that Viren wasn't just jogging slowly between his efforts! Many athletes have, and still do, use this session as part of their training program. Some, such as athletes who compete in distances 5000m and up, would approach the session in a similar fashion to Viren – making the efforts solid, around 3000m race pace (or a touch quicker) with a steady float recovery. Others, wanting a faster more anaerobic session, would increase the speed of the efforts (1500m pace and faster) and decrease the pace of the recoveries.
In short summary, it's a relatively tough session that can be an excellent indicator of your current fitness: climbing the fence to get onto your local track, before the session, is optional!
END
Some Lasse Viren YouTube viewing
https://youtu.be/3gTYjii7z9s
About the Author-