© 2017 Runner's Tribe, all rights reserved. 100% free viewing for over a decade, aimed to promote and immortalise outstanding athletic achievements. Please enjoy this quality free article and thousands more from RT.
The Training of Jim Ryun – 'Quality & Quantity' 
The first American high school athlete to run a Sub-4 mile, multiple world record holder, Olympic 1500m medallist. Jim Ryun to this day is an American superstar, rivalled by very few before and since.
He was also known for an insane training regime and work ethic. We took a look back over the training that made the man.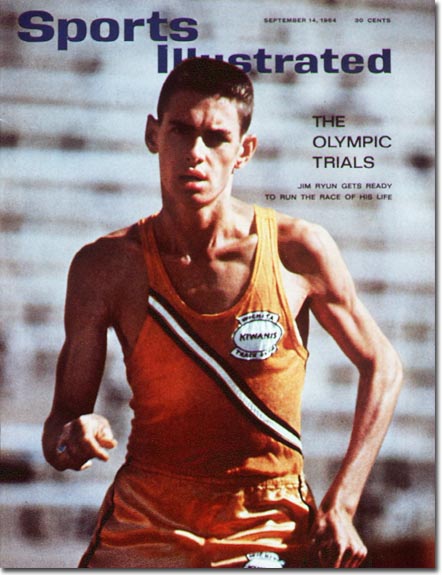 Sources:
The Jim Ryun Story, by Cordner Nelson, 1967.
Dr Jack Daniels. Exercise physiologist interviews.
Drew Ryun (son), online training journals.
–DOB: 29th April 1947, Wichita, Kansas.
Personal Bests
880 yards: 1:44.90
1500m: 3:33.10
Mile: 3:51.1
2-Mile: 8:25.10
5000m: 13:38.20
Highlights
Olympic 1500m Silver, Mexico 1968.
Former 1500m world record holder, from 1967 to 1974.
Former mile world record holder, from 1966 to 1975.
First American high school athlete to run a mile in under four minutes.
The last American to hold the world record in the mile.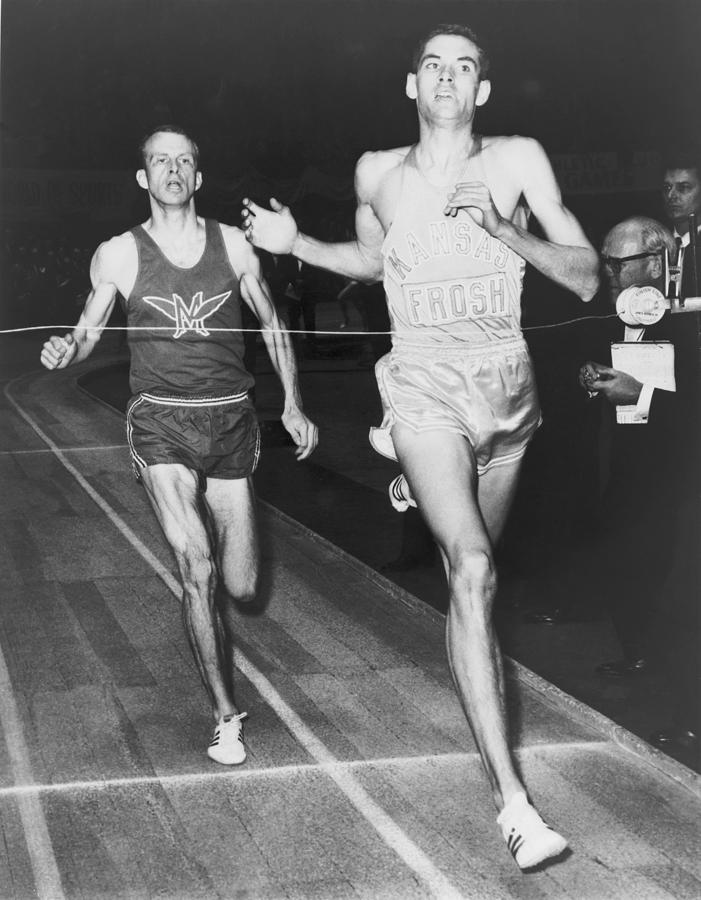 High School Days
Ryun's high school coach, Bob Timmons, was formerly a swimming coach, and he more or less trained Ryun as a swimmer. Ryun undertook massive numbers of track repetitions. His training was quality over quantity, but with regular morning runs, ensuring adequate mileage.
A Typical Week of Training as a High School Athlete

Age 17 years of age
Sunday

10 mile run in approximately 1hr 4mins.
Monday

AM: 5 mile run.
PM: Track session. 2 mile (in 9:50), one mile (in 5 mins), 1200m, 800m (in 2:30), 400 (64 secs), 2 x 200m (31 secs). Short 1-2 minute recovery between reps.
Tuesday

AM: 5 mile run.
PM: Speed work. Reps of 200m, 300m, 110m, 150m. With decent recovery between reps.
Wednesday

AM: 5 mile run.
PM: 50 x 400m in 69 secs starting one every 3 minutes (on a 3 minute cycle).
Thursday

AM: 5 mile run.
PM: 18 x 800m reps.
Friday

AM: 5 mile run.
PM: Fartlek session around the track.
Saturday

Race
If no race then 1 long temp. For example a 16 mile run at 6:00 per mile. 
Quality Mileage – No Junk 
Ryun ran high mileage but the mileage was mostly done through a gigantic number of intervals. Ryun averaged about 90 miles per week; however, approximately 70 of those were miles done at very fast paces. For example, his sessions of 40 x 400m or 40 x 200m – they added up. His 5-mile morning runs were also not a cruise, he often covered the morning 5 miler in 28-30 minutes.