Australian Flame Collis Birmingham (Vic) has confirmed his automatic selection to the green and gold contingent for the IAAF World Cross Country Championships by winning the men's 12km Selection Trial from his training partner Brett Robinson (ACT) and City2Surf winner Liam Adams (Vic) at Stromlo Forest (ACT) this morning.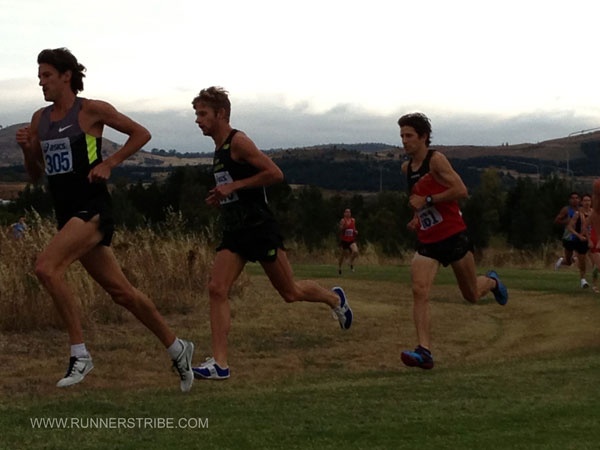 The fast-paced trio will be joined on the start line by Tasmin McMahon (SA), Sophie Barker (Vic) and Tara Palm (SA), after they were the first three to cross the finish line in an exciting women's 8km event.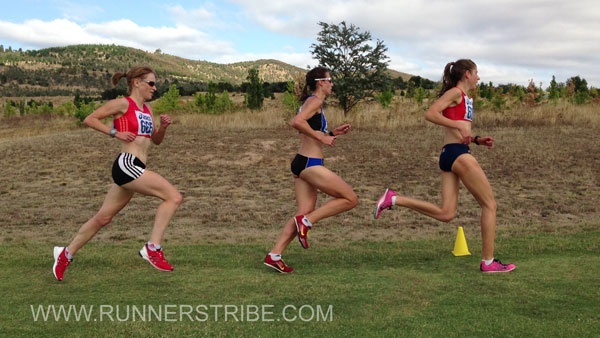 Birmingham, Robinson and Adams sat at the front of the open men's contingent from the outset, coming through the first two-kilometre loop in 5:51 with a share of the lead.
Sitting on each other's shoulders through 4.5 kilometres (13:03), the two-time Olympian Birmingham made his move to lead by just shy of 100 metres as he headed into the fourth of five laps in 20:03.
Extending his lead to 150 metres at the bell, Birmingham looked strong as he crossed in a winning time of 34:21. The battle for second and third came down to a sprint finish, with Robinson only just edging out Adams for the silver medal. Bothclocked 34:48.
Steve Kelly (Vic, 4th, 35:27) and Ben Moreau (NSW, 5th, 35:51) rounded out the top five.
Birmingham said: "It was a bit quicker than I thought it would be, but I've come away with the win and that's what the aim for today was. The Selection Policy let athletes pick themselves on the team and that's what I wanted to do."
"It's always important to perform well in the Trial, and to do that today you needed to run pretty well. I'm not as ready for the World Cross Country Championships as I want to be as it is better to be ready later rather than now, but to do so well this morning is a big step in the right direction.
"I couldn't be happier for Brett. Today was his first big race across the 12 kilometre distance and he has come away with an Australian spot which is super impressive. And we all know how good a cross-country runner Liam is, makingedging him out today even more pleasing for me.
"I'll now shift my focus to a half-marathon in Japan in just over a few weeks, and then it will be back to preparing for Bydgoszcz. These two events were my focus for early in the year and so far things have started well."
The automatic selection of Birmingham and Adams sees the Victorian duo compete for Australia at the IAAF World Cross Country Championships for a sixth time, while Robinson, who was an inaugural member of the Australian Spark at the 2010 IAAF World Junior Championships, will make his debut.
In the women's event, a lead pack of more than ten athletes sat together for the first three kilometres, with Celia Sullohern (NSW) narrowly the first past the post in a time of 11:26.
McMahon, Barker and Palm then broke away in the next 2.5 kilometre lap, with Sullohern and the rest of the now chasing pack sitting 20 metres of the pace as the women's event entered its final lap.
McMahon established a lead of 20 metres in the dying stages to win the event in 27:28, with Barker second in 27:37, Palm third in 27:48 and Sullohern (278:00) andAustralian marathon champion Lauren Shelley (WA, 28:08) rounding out the top five in 4th and 5th respectively.
By placing first and second, McMahon and Barker have confirmed their debut selection to the Australian team for the IAAF World Cross Country Championships, while Palm will don the Australian uniform at the event for the first time since 2009.
In the junior boy's eight-kilometre event, Jack Curran (Qld) took line honours in a time of 24:28 from Morgan McDonald (Vic, second, 24:34), Jack Davies (Vic, third 24:49), Sean Guiney (Vic, 4th, 24:57) and Stewart McSweyn (Tas, 5th, 25:00).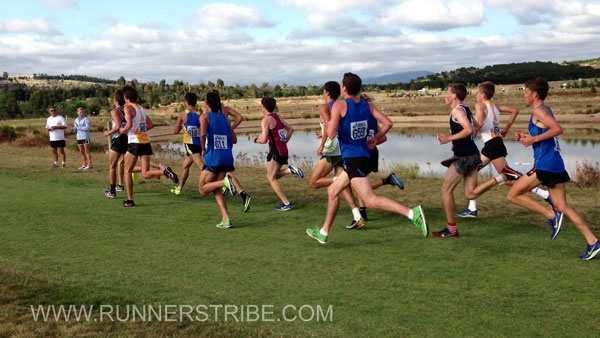 Samantha Prime (Vic) won the junior girl's six-kilometre trial in by 100 metres in 20:13, with Michaela Quinn (NSW, 20:35) second, Amy Cashin (Vic, 21:01) third, Courtney Scott (Vic, 21:10) 4th and Elly Jackson (Vic, 21:18) 5th.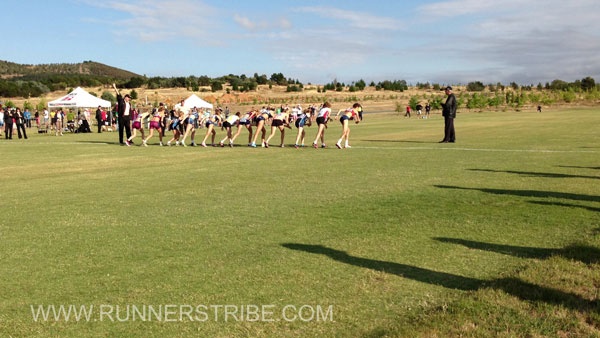 The 2013 IAAF World Cross Country Championships will be held in Bydgoszcz (POL) on Sunday 24 March, with further details available by clicking here.
Athletics Australia's Selection Committee will convene in the coming days to confirm the Australian team bound for Bydgoszcz, and to make any discretionary selections.
The final Australian team will be released by Athletics Australia Media once this process has been completed.
NATIONAL ATHLETICS SERIES
The National Athletics Series, incorporating the 2013 Australian Athletics Tour, is an eight-stop nationwide tour that sees international athletics descend on every state.
The Australian domestic season also features the 4th Australian Junior Athletics Championships, to be held in Perth (WA) for the first time and the 91st Australian Athletics Championships & IAAF World Championships Selection Trial in Sydney (NSW) for the first time since 2006.
20 Jan 2013 IAAF World Cross Country Selection Trial - Canberra (ACT)
2 Feb 2013 Hunter Track Classic - Newcastle (NSW)
16 Feb 2013 Adelaide Track Classic - Adelaide (SA)
16-17 Feb 2013 Aust. Junior Combined Event Championships -Adelaide (SA)
23 Feb 2013 Briggs Athletics Classic - Hobart (Tas)
24 Feb 2013 Oceania & Aust. 20km Race Walking Championships - Hobart (Tas)
9 Mar 2013 Sydney Track Classic - Sydney (NSW)
12-17 Mar 2013 Australian Junior Athletics Championships - Perth (WA)
16 Mar 2013 Perth Track Classic - Perth (WA)
23 Mar 2013 Queensland Track Classic - Brisbane (Qld)
6 Apr 2013 Melbourne World Challenge - Melbourne (Vic)
11-14 Apr 2013 91st Australian Athletics Championships & IAAF World Championships Selection Trial - Sydney (NSW)
---