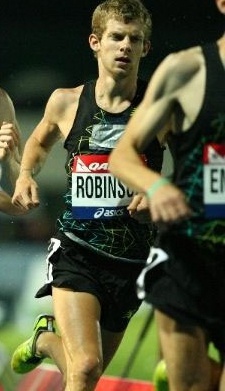 Athletics Australia Selectors have today confirmed an Australian Flame team of 46 for the 2013 IAAF World Championships to be held in Moscow next month.
Determined at the Final Selectors Meeting and consequently approved for release by the Athletics Australia Board of Directors, the team excitingly includes not only London 2012 medallists Sally Pearson (Qld) and Jared Tallent (Vic) but also 20 debutants competing in the green and gold at an open age major international championship for the first time.
The team is the secondbiggest ever to be sent to an IAAF World Championships by Athletics Australia behind only the 54 that competed in Seville (ESP) in 1999. The team is one bigger than the Australian contingent sent to Daegu (KOR) two years ago.
"In accordance with the Selection Policy, the Final Selectors Meeting was held at the conclusion of the IAAF Qualification Period on 29 July. At the meeting, national champions who have since achieved at least an IAAF 'B' Standard have been added to the team as automatic selections, with all other athletes laying claim to either an IAAF 'A' or 'B' standard considered for discretionary selection," Dion Russell, Athletics Australia Chairman of Selectors, said.
"I am pleased to report that we have selected the largest possible team from the athletes that wereeligible and made themselves available for selection. This adheres to the Selection Philosophy of selecting the largest and strongest possible team to compete for the Australian Flame at the IAAF World Championships and ensures that the most athletes possible will compete for Australia in Moscow."
Athletes crowned national champions earlier this year that have since achieved at least an IAAF 'B' Standard and earned automatic selection are Caitlin Sargent (Qld, 400m) Alex Rowe (Vic, 800m) and Ben St Lawrence (NSW, 10,000m).
Sargent and Rowe both achieved their qualifying marks earlier this month, with Sargent clocking 52.16 in the semi-final of the women's 400m at the Summer Universiade in Kazan (RUS) and Rowe achieving a personal best of 1:45.44 at the Memorial Leon Buyle meet in Oordegem (BEL). Their selection ensures that both will compete individually for the first time at an open age major international championship. St Lawrence ran an IAAF 'A' standard of 27:37.55 for the men's 10,000m to shore up his spot, with the Sydneysider also selected in the men's 5000m after he ran an IAAF 'A' Standard of 13:10.83 for the distance at the KBC Nacht de Atletiek in Huesden (BEL).
Joining St Lawrence onthe discretionarily selected list as a consequence of achieving an IAAF 'A' Standard are Melissa Breen (ACT, 100m), Jackie Areson (Qld, 5000m), Dani Samuels (NSW, discus), Collis Birmingham (Vic, 10,000m), Fabrice Lapierre (NSW, long jump) and Benn Harradine (Qld, discus).
Breen, who on an IAAF 'B' Standard has also been discretionarily selected in the 200m, ran her IAAF 'A' Standard of 11.25 for the 100m at the Sydney Track Classic, Areson achieved her 5000m mark of 15:12.09 at the Paris leg of the IAAF Diamond League and Samuels has heaved the discus beyond the IAAF 'A' Standard of 62.00m on three occasions this year. Eighth place at the IAAF World Cross Country Championships ensured eligibility for discretionary selection for Birmingham in the men's 10,000m, while Lapierre soared 8.25m in Dallas (USA) last month and Harradine improved the men's discus national record to 68.20m in Townsville to stake his claim for selection.
Discretionarily selected to compete for Australia on the basis of an IAAF 'B' Standard are Breen, as well as Kathryn Mitchell (Vic, javelin), Hamish Peacock (Tas, javelin) and Brett Robinson (ACT, 5000m). Mitchell has achieved the IAAF 'B' Standard of 60.00m on three occasions and Peacock threw 81.14m to earn selection this past weekend, while Robinson ran an impressive personal best of 13:18.96 at the Ostrava Golden Spike.
Additional athletes selected to join those previously confirmed to compete in the men's 4x100m relay are Andrew McCabe (Qld), Nick Hough (NSW), Isaac Ntiamoah (NSW), while in the men's 4x400m relay Craig Burns (Qld) has been added.
"As a consequence of injury, we have not selected Genevieve LaCaze in the 3000m steeplechase for which she was qualified, and since their selection we have seen the official withdrawal of Benita Willis, Jeff Hunt, Mitchell Watt, Scott Westcott, Ryan Gregson and Alana Boyd due to either other commitments or injury," Russell added.
"We have also made an amendment to the men's 50km race walk. Due to injury, Luke Adams has been forced to miss the IAAF World Championships this year, but this has opened a door for fellow A-Qualified athlete Ian Rayson, who will make his Australian Flame debut."
Selected athletes will in the coming days arrive in Tonbridge (GBR) for a team camp, before departing for the host city of Moscow on 6 August 2013. The 2013 IAAF World Championshipswill be held on 10-18 August 2013.
The Australian Flame at the 2011 IAAF World Championships in Daegu (KOR) was 45-strong and placed 8th on the medal table with one gold (Pearson, 100m hurdles), one silver (Watt, long jump) and one bronze (Tallent, 50km race walk).
For more information on the 2013 IAAF World Championships, including athlete profiles and the event schedule, please follow this link to the championship sub-site at athletics.com.au
WOMEN (18):
100m: Melissa Breen (ACT)
200m: Melissa Breen (ACT)
400m: Caitlin Sargent (Qld)
800m: Kelly Hetherington (Vic)
1500m: Zoe Buckman (ACT)
5000m: Jackie Areson (Qld)
10,000m: Lara Tamsett (NSW)
100m hurdles: Sally Pearson (Qld)
400m hurdles: Lauren Boden (ACT)
Discus throw: Dani Samuels (NSW)
Javelin: Kim Mickle (WA), Kathryn Mitchell (Vic)
Marathon: Jane Fardell (NSW), Lauren Shelley (WA), Jess Trengove (SA), Nikki Chapple (Vic)
20km walk: Tanya Holliday (SA), Regan Lamble (Vic), Jess Rothwell (Vic)
MEN (28):
200m: Josh Ross (Vic)
800m: Alex Rowe (Vic)
5000m: Ben St Lawrence (NSW), Brett Robinson (ACT)
10,000m: Ben St Lawrence (NSW), Collis Birmingham (Vic)
400m hurdles: Tristan Thomas (Tas)
Long jump: Fabrice Lapierre (NSW)
High jump: Brandon Starc (NSW)
Discus throw: Julian Wruck (Qld), Benn Harradine (Qld)
Javelin: Hamish Peacock (Tas)
Marathon: Shawn Forrest (Vic), Martin Dent (ACT)
20km walk: Rhydian Cowley (Vic), Dane Bird-Smith (Qld)
50km walk: Jared Tallent (Vic), Chris Erickson (Vic), Ian Rayson (NSW)
4x100m relay: Josh Ross (Vic), Tim Leathart (NSW), Jarrod Geddes (NSW), Andrew McCabe (Qld), Nick Hough (NSW), Isaac Ntiamoah (NSW)
4x400m relay: Alex Beck (Qld), Ben Offereins (WA), Joshua Ralph (NSW), Steven Solomon (NSW), Tristan Thomas (Tas), CraigBurns (Qld)
---