By Joshua Papanikolaou
Has anyone else grown tired of watching ten Africans with 'PACE' on their bib covering the screen for most of the telecast in a major marathon?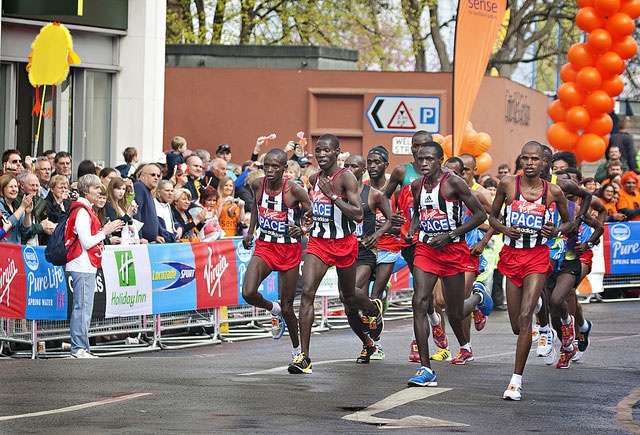 How about when the pacer for a 1500m steps off the track 30m ahead of the lead pack – get it right or get off!
Having a pacemaker has become standard practice for a middle and long-distance race of any quality to ensure a fast pace without anyone in the field needing to be in the lead early on.
Too often, even at the elite level, pacemakers do a very poor job anyway and bring the field to a screaming halt after a ridiculously fast first lap split or leave a world-class marathon field crawling to the finish line as we saw this year in London.
Watching a line of runners on world record pace for a third of a race and only one or two somewhat surviving to the finish is boring – it is a time trial. If I wanted to watch guys hit splits I would go down to Lakeside on a Thursday night.
I want to see a group of twenty runners grouped together with five kilometres remaining in a major marathon. Let them race and maybe the commentators will have something more to talk about other than how fast they reached halfway.
Then from time to time we see a pacemaker who has a ridiculous lead on the field decide to take off and try to win the race. This does provide the crowd with some excitement to see if the rabbit can hold them off in the closing stages but it proves nothing and they have ruined the race.
Having pacemakers in fewer races around the world would bring more hype and excitement to the races that are setup for fast times or to attack a world record. Seeing five Africans run 3:32 for 1500m every week has become tiresome.
Pace setters do have their place and serve a valuable purpose for races such as the Payton Jordan Invitational to help get multiple qualifiers for championships or attempting a world record. I am as amazed as the next person when Olympic champion and world record holder David Rudisha is pulled through the first 400m by his mate Sammy Tangui in a superfast split and can power home to a world record.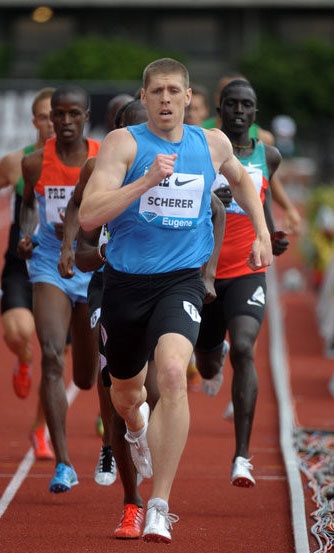 The Kenyan can even be his own pacemaker but I do not think he needs the extra help in all of his non-championship races. Surely someone else is curious to see how he will fair in a slow race that splits 55sec or even slower (although, he would probably never let that happen – he is so good!).
Interestingly pace making has become a career in itself for those few who can hit instructed splits all the time. American middle-distance runner Matt Scherer is someone who has done just that since he stopped competing as a pro. He has perfected the art of pace making and is employed all around the world to lead the biggest names on the track to national and meet records, including Rudisha, Kaki and Aman.
The regular use of the pacemaker is making track and field dull and predictable. These are races so let them race. The non-running population will be more inclined to watch exciting head to head battles than tune in to see 15 athletes in Indian file for three and a half minutes. The best runners will still run fast times we just won't know when it will happen, sounds a bit exciting.